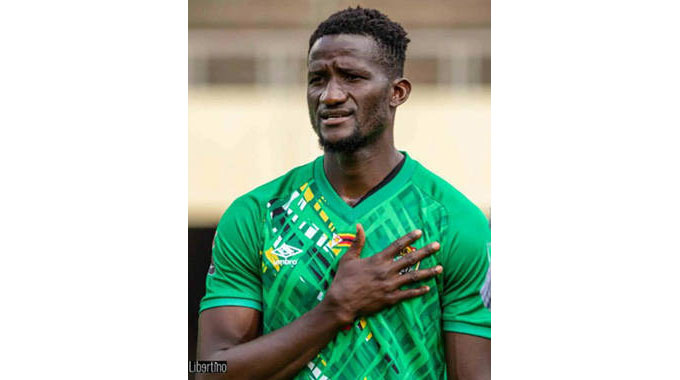 The Sunday News
Simba Jemwa, Sports Correspondent
AFTER conceding a penalty that robbed Zimbabwe of a much-deserved draw against Senegal at the Africa Cup of Nations Finals in Cameroon last Monday, midfielder Kelvin Madzongwe issued a heartfelt apology to the nation.
As did goalkeeper Talbert Shumba after his mistake gifted Ghanaian Thomas Partey with a goal last year in a World Cup Qualifier and goalkeeper Elvis Chipezeze before him in 2019 when a poor performance on the day cost Zimbabwe against the Democratic Republic of Congo.
But key questions have been asked by football legends who do not agree with this trend, believing it to likely cause loss of confidence within players.
Sunday News spoke to Gibson Homela, Douglas "British" Mloyi, Zenzo Moyo and Augustine Zinoyerwa who shared their views about public apologies.
Gibson Homela
I am surprised at this new trend because to me the question becomes: why does he think he owes the nation a victory or a loss as an individual.
Football is a team sport and while an individual can change the course of a game, they are not solely responsible for the final result.
Mistakes happen in a game of football and as such when it happens in a game of football, why would you blame yourself or feel it is necessary to apologise to the nation.
To be honest, to what and whose benefit? Does it change the outcome of the game in question?
This new trend that these young players have adapted to could very well be because the technical department has suggested or implied that a player must apologise for a mistake that happened on the field.
It may be that someone may say to a player "apologise to the nation because your mistake cost us the match" which is wrong.
The way I see it, it's a misnomer for players to be making such apologies. Errors happen in a game of football.
Does apologising normalise or change the result or change the result?
Douglas "British" Mloyi
In my experience I apologise to my teammates if I have cost the team a result. It not like the mistake was deliberate, so no need for public apologies.
Maybe it's today's politics. Its normal to make a mistake but I disagree with the current trend.
Zenzo Moyo
It is sad that we now have a culture where players seem compelled to apologise at every turn. These days whenever a player makes an error or costs the team a favourable result, they issue an apology.
I don't know whether this is done to appease their coaches or fans, but the long and short of it is that this is not in the interest of football.
Both fans and coaches must understand that making mistakes is part of the game. Why should a player apologise? And if this player was playing that badly during the match, why didn't the coach make a change and pull him out?
Football is a team sport and as such when the team loses or draws, it is a collective effort. No one player can and should ever have to shoulder the blame alone and then be forced to apologise to the nation or their club's supporters.
Why should a player apologise? All this guarantees for our players is a loss of confidence.
How does a coach select you in the next match when as a player you make such an apology? This must come to an end! Players must be allowed to play football without having to worry about what fans and coaches will think if they make a mistake.
They must be free so that they deliver their best.
Augustine Zinoyerwa
I fail to understand why Kelvin Madzongwe had to apologise to the nation. It was not his fault that Senegal got that penalty. Unfortunately, by apologising it came out as if it was his fault, which was not correct.
We surely cannot blame him. It is not necessary to make public apologies. Does anyone remember the Afcon miss by Wilfred Mugeyi in Tunisia? Did he make a public apology? Remember John Sibanda, did he make a public apology? But I feel that sometimes maybe the boys are afraid of fans and their own coaches, but fans and coaches must understand that it's football and these things happen in football.
Instead, we need to be concentrating on the next game. This trend must stop. [email protected]