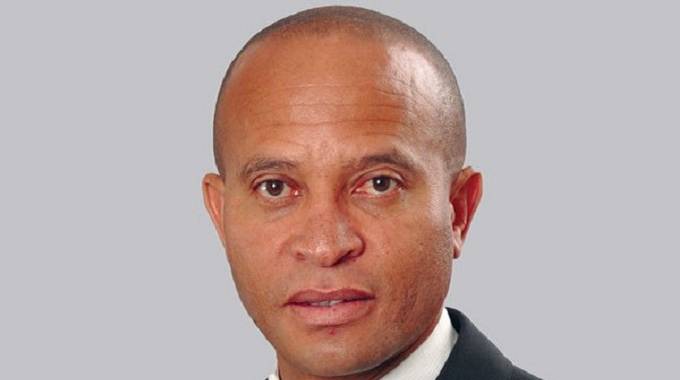 The Sunday News
Dumisani Nsingo, Senior Business Reporter
SECURITIES and Exchange Commission of Zimbabwe (SECZ) has stepped up efforts to enhance the visibility and credibility of the country's capital markets on the global arena through joining the International Organisation for Securities Commissions (IOSCO).
The admission of the securities regulatory body on IOSCO is among other things expected to enhance international best practice for improved investor protection on a global market as well as accelerate inflows of the much needed foreign investment into the country.
Speaking at the Securities and Exchange Act Amendments stakeholder engagement forum in Bulawayo last Thursday, SECZ chief executive officer Mr Tafadzwa Chinamo said the reviewing of various pieces of market legislation was in line with the Commission's efforts aimed at seeking admission as a member of IOSCO.
"For us part of the reasons we are amending these laws is for us to become a member of IOSCO. They (IOSCO) simply look at the laws and see to it if those laws meet the standards that are expected of a world class securities regulator. For us to be recognised and considered as an attractive destination for capital, we have to become a member of the International Organisation for Securities Commissions (IOSCO). This is a body that brings together all the top securities regulators in the world," said Mr Chinamo.
Presently the Commission is operating on an Act, which was promulgated in 2004.
SECZ made an initial application to be included as a member of IOSCO but it was not considered after the international body noted irregularities on the country's securities and exchange policies.
However, IOSCO seconded one of its member states, Belgium to assist SECZ in identifying the shortcomings, which the existing law has.
Thereafter the Commission set it out to come up with a number of inputs to include into the Act with the assistance of the Ministry of Finance and Economic Development as well as the Office of the Attorney General.
"We believe that those amendments (we have made) are adequate and should they be actioned we will meet the requirements of this institutional body," said Mr Chinamo.
"We are making these amendments in the hope that the deficiencies they have told us will be addressed so once it becomes a law we go back and apply but we believe that we have done enough consultation with them that these amendments address fully the shortcoming that our laws had previously."
He said a number of African countries were reaping immense benefits from being members of IOSCO.
"We need the recognition that this country is now part of the international capital markets because without that certain investors will not even invest in a country whose regulators are not even a member of IOSCO. Of all the big markets in Africa, South Africa being the largest, is part of that. It's a very active member, they make use of that, make a lot of reference to that, and they benchmark everything they do on that.
"Nigeria is also a very big and active member, Kenya, Egypt, Mauritius and most recently Zambia, Malawi and Angola. Namibia is in our case where they are still amending their laws, same as Botswana but to be a member your laws just have to meet international standards set by IOSCO, which is why we have to amend our laws to be a member. If you are not a member you are not considered a serious market," said Mr Chinamo.
IOSCO is a body that brings together all the top securities regulators in the world. It was originally formulated by countries such as the United States of America, Canada and Mexico with a view of creating a platform, which standards across markets are maintained or kept at a certain level due to the understanding that money is internationally used.
"Any country that you can think of as a decent capital market is a member and we (Zimbabwe) are not a member and the fact that we are not a member, we are left out on so many things. Investors also use this as a cue that before I invest in the country how it is regulated? Is the regulatory body there part of this international body?" noted Mr Chinamo.
He said the Commission has over the past two years been on an educational and awareness campaign aimed at encouraging people about the importance and advantages of capital markets.
The campaign saw the Commission launching, "My Zim Hustle", in 2016, an educational campaign about investment in the capital markets.
"We set about to start a campaign because we felt that people were withdrawing from the market, people were not trading, not as active.
There are several reasons why people don't trade but we felt that we needed to be doing our own bit to ensure that it wasn't because they didn't know so that's when we begun with My Zim Hustle campaign in 2016," said Mr Chinamo.
He said in July the Commission launched C-Trade, an online mobile innovation developed to harness and promote participation of all investors in an efficient and convenient manner. The advent of C-Trade is set to revolutionise access to securities market investment by changing the way investors buy and sell shares on the stock market
"We realised that part of the reason why people were not interested (in capital markets), it was just too much of a hustle . . . so this platform which enables anyone to buy and sell shares via their phone without even going to a broker is great," said Mr Chinamo.
He said the Commission was excited about the performance of the C-Trade platform, which has seen over 5 000 people utilising it to open accounts.