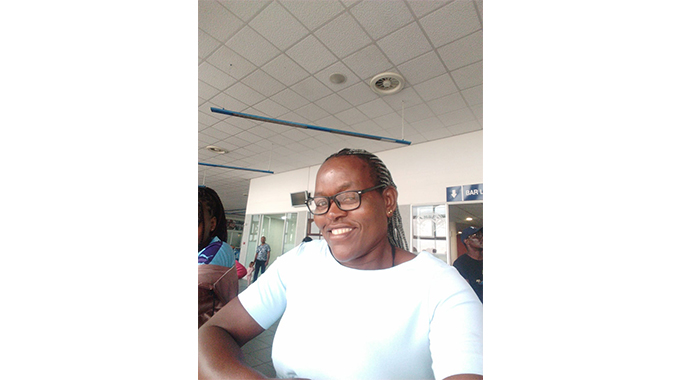 The Sunday News
MIRRIAM Gasura enjoyed a colourful netball career that earned her two national netball league titles and several other pieces of silverware such as best goal defender.
Born on 15 March 1971 in Hurungwe District, Mashonaland West Province her family would not have thought that their daughter would rise to heroine status 600km away. She attended the local primary school Chikangwe where she started playing netball as a goal defender. Her school used to participate in tournaments and at one such in 1984 she was voted the most outstanding goal defender in the district finals.
In 1985 she moved to Bulawayo where despite a language barrier she was able to continue with her netball career at Entumbane Secondary School. She was able to make it into the first team where she played with players like Senzeni Mpala, Sakhile Moyo and one player who was called Brandina. Her most memorable time was when in 1987 they won a district tournament.
"This was at Founders High School where we had the hosts, Eveline, Sobukhazi, Mzilikazi and Montrose High Schools taking part. We played so well that we won the event and second were Sobukhazi who were coached by the legendary Ernest Zikhali who was also a soccer coach and referee," said Gasura.
Upon finishing her O-levels, she wanted to continue playing her sport and it did not take long before Highlanders Netball Club came calling. At that time the club had a fledging sports association with vibrant boxing, basketball, karate and table tennis teams.
"At Highlanders Netball Club I found a good team of a number of my age mates and we became a formidable side from 1989. I played alongside Sikhulile Mlotshwa, Denise, Franscisca Gumbo and Senzeni Mpala and many others as we would field two teams at tournaments," said Gasura.
She said the top teams of that era were St Mary's, Mhangura and Shamva. In Bulawayo she said Jairos Jiri were the toughest team. She rates Chipo Soko-Tshabalala as the best goal attacker and shooter the country ever had and the most difficult opponent she ever faced.
"Everytime we faced Jairos Jiri I would not sleep, I knew the task that lay ahead was insurmountable. Chipo was by far the best and most difficult opponent I faced in my career.
She was swift in her movement and potent below the hoop and scored on a higher rate," said the Hurungwe-born netball star who played as a goal defender for most of her career.
She says despite the education, money and scientific good era the sport is in nowadays, the game has less of the soul.
"You felt the vibe, build up to league matches and tournaments was great, the soul and vibe were there. We had no sponsors and we went out to fundraise for our trips and we travelled on Mbombela (fourth class train coach), we were committed to the game, we played it for the love of it and not for money.
"There were so many great players all over the country. Just like in football, I am surprised why the national teams of the 1980s and 1990s never qualified for major tournaments. Honestly we rocked as that generation and we look back with nostalgia and say we rocked," said Gasura.
Her best moment with Highlanders was winning one national league title in the early 1990s.
With the club crumbling in 1996-97, Gasura found herself at Zimbank. The club had recruited Gumbo, Denise Thando Mathe, Bosco, Zanele Ngwenyama and Margaret Mudimu.
"We had a great time there coached by Clayton Marunga and Coach Clau. We won the league title, tournaments and we were playing without any pressure unlike at Highlanders where we had to look for funding," she said.
Fully fit, with a height of 1,81m Gasura was a tough nut to crack in defence and she played a clean game unlike other goal defenders.
At the age of 30 in 2001, Vusumuzi Mpala asked for her hand in marriage and she agreed and retired from the rigours of the sport to concentrate on family and business.
She is a mother of one and a grandmother to three.
She is, however, happy that her sport's profile continues to rise and reaching the last eight of the last World Cup held in England four years ago, has done the sport a lot of good public relations.