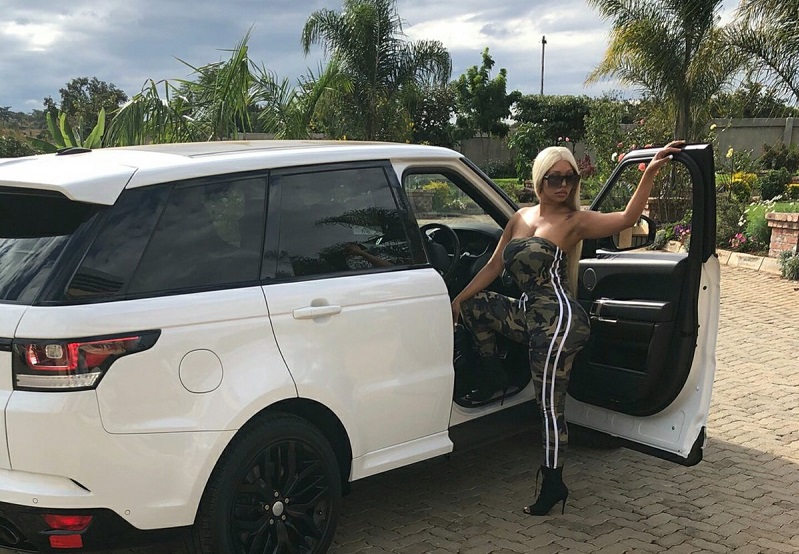 The Sunday News
Bruce Ndlovu, Sunday Life Correspondent
WHILE Zimbabweans have known him as a businessman who rose from the dust of Domboshava to become the head of a gas supplier with interests in at least three countries, Genius Ginimbi Kadungure became an importer of a different kind a fortnight ago when he brought in two strippers fresh from America.
For two weeks, the goings on at Ginimbi's Domboshava mansion have provided much fodder for gossip peddlers, as the flamboyant businessman's much talked about mansion was invaded by Ciamera Jimenez, a New York adult performer of Puerto Rican descent who goes by the alias Cici Amor.
While Ginimbi has been quiet about the Nicki Minaj lookalike, Amor has not been shy to show the world her new surroundings.
In fact, so comfortable has been Amor, who jetted into Zimbabwe on 16 May that she even requested that her friend and fellow adult dancer, Jayda Christie, join her on her Zimbabwean adventures.
Since she arrived, Amor has been taking in the sights and sounds of Zimbabwe, visiting some of the country's exotic destinations while taking pictures showing off Ginimbi's impressive array of luxury vehicles.
From interacting with baboons to encounters with lions and walking beneath the showers of the Victoria Falls, Amor has been having a great time thousands of miles from the bright lights of the Great Apple, as her native New York is famously known.
But there's a catch. Amor does not come cheap and international adventures are nothing new for the pole dancer who counts rappers such as Nicki Minaj as close associates.
In fact the jet setting stripper has been to such exotic destinations as the US Virgin Islands and Colombia recently while also visiting other American destinations where her talents are sought like Chicago and Houston.
Amor is part of a new brigade of strippers that make their money on the road.
"Dancers rarely stay in one club anymore. Many travel to Connecticut, Atlanta and Miami where the money is better," the Washington Post revealed last year after a stripper strike in New York last year.
While statistics about strippers' incomes are almost impossible to come by, ABC News revealed last year that New York strippers earn an average of $1 000 per night.
This was after a New York judge had ruled that strippers who sued a club in that city deserved a minimum wage of $1 900 per night.
Although she is a globetrotter, Amor is mostly based in high end New York clubs like Lust NY and Starlets, a club frequented by superstar rappers such as Drake and 2 Chainz.
Having spent over two weeks in Zimbabwe with her friend, one wonders how much Ginimbi has had to fork out for one of New York's finest.
Meanwhile, on Thursday she signalled that she was there to stay in the Ginimbi mansion, adopting Shona to alert everyone that this was indeed her new home.
"Hapana kwandiri kuenda saka ngatitambe tese tijairirane," she posted.