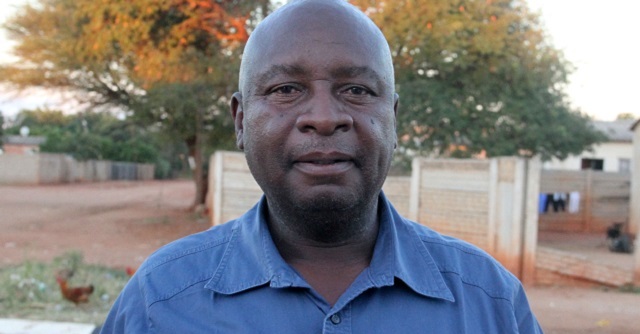 The Sunday News
Tendai Bhebe, Sunday News Reporter
THE Government will commission 17 schools that are at various stages of completion in eight provinces by the end of January next year as it moves to ease the shortage of schools in the country.
Except for Harare and Bulawayo metropolitan provinces all the other eight provinces are set to have new schools.
In an interview with Sunday News, the Deputy Minister of Primary and Secondary Education, Cde Edgar Moyo, said some of the schools have been completed while the other ones would be complete in January after which the Government would commission them.
"So far we have managed to complete five schools, which are Nyuni Primary and Secondary in Mwenezi District, Makumimavi Primary in Chikomba District, Neta School in Mberengwa and Tavoy School in Hurungwe.
"The other five schools are expected to be complete during the first two weeks of January while the remaining seven will probably be completed at the end of January. We are hoping that by that time all the schools will be commissioned.
"However, even before the commissioning is done, other schools would be ready to enrol pupils so that we try to ease the shortage of schools," said Cde Moyo who is the Member of Parliament for Matobo North.
He said the Government could not meet the target to complete the schools in November as scheduled due to economic difficulties characterised by spiralling prices and shortage of building materials.
"We have failed to reach our target that was to complete all the 17 schools by the end of last month. This was due to economic constraints in the country that started in October, so as the ministry we decided to extend the time for our contractors," said Cde Moyo.
He urged local authorities, especially in the rural areas to come up with innovate ways that would assist in the maintenance of the schools.
"District councils should find innovative ways of assisting parents in maintaining schools especially in rural areas.
"Unlike in the urban areas local authorities get money to maintain schools through rates paid by every citizen living in cities and towns.
"We call upon the councils to take an interest in their schools and find ways of financing them through projects like timber harvesting and fish harvesting which would be part of the corporate social responsibility.
"These projects will enable the councils to get a percentage that will be channelled to school maintenance," said Cde Moyo.
Presenting his National Budget statement in Parliament recently, Finance and Economic Development Minister Professor Mthuli Ncube allocated $1,5 billion to the education sector with the Ministry of Primary and Secondary Education receiving the lion's share of $1,132 billion.
He said the Government was going to support the Ministry of Primary and Secondary Education in raising additional resources from third parties for infrastructure development.
A number of resettlement areas in the country do not have proper school infrastructure and pupils are either learning in dilapidated farm houses or they have to walk long distances to schools, in the process affecting their performances.
@TendaiBhebe