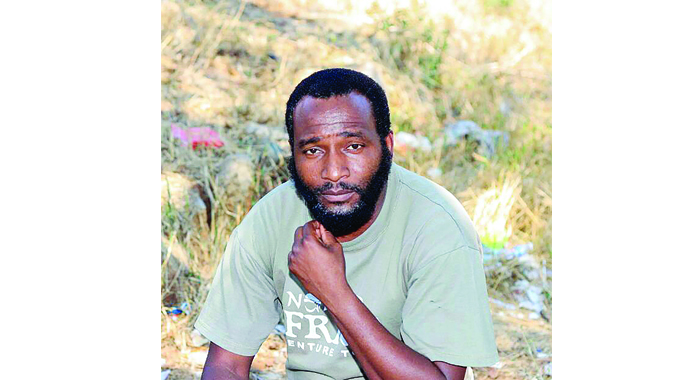 The Sunday News
Simba Jemwa, Sunday Life Correspondent
For over a decade, tumbling down escalators and getting beaten up has all been in a day's work for Percy Shoko as stunt man and stunt double.
Of late, Bulawayo veteran of film and TV actor is spending more time behind the camera as a stunt co-ordinator. He has worked on several locally produced films and movies taking on a series of mind-bending, metaphysical action roles.
Shoko — who comes from a family of trained martial arts professionals — recently discussed via phone the art behind intricately choreographed stunts. His goal: ensure that the action sequences serve the story so they aren't "empty calorie" scenes. 
"Martial arts training as a kid was initially just about having fun, but it eventually made me realise I can do stunts and do choreography. We're craftspeople and artistes. We bring a tremendous amount of creative influence into these films that audiences are watching," he says, explaining why he is an advocate for stunt work in more local productions. 
"I loved martial arts. And I also really wanted to be an actor. I saw a path there for myself and I put all of my time and resources and energy into being a stuntman, which was the first step to being a stunt co-ordinator.  To me, the action sequences are the most dramatic points in the story. I have this analogy that I use. It's like in a musical when the characters break into song and dance. It's not arbitrary. They have reached a point in that story where simply speaking the words no longer serves them. It's no longer bringing them closer to their objectives. 
"They have no other choice but to break into song and dance to express themselves. And it's the same with a good action movie. You've reached this point in the story where words are no longer solving our problems. We have no choice but to break into action. Its drama made dynamic. That really excites me," Shoko tells Sunday Life.
After years of daring feats and fight scenes, Shoko says he has honed his approach to fear prior to stunts. The key: offset the energy on set by slowing everything down. 
Asked how he feels before dangerous stunts and how he deals with fear, Shoko said: "It's an oddly grounding moment for me. I feel very, very at peace. It's almost meditative: just slow everything down. I find myself becoming hyper aware of everything around me and everybody's movements and everybody's actions.  "Right before you're about to do something very potentially dangerous or probably painful, you have people touching up your makeup, poking your face, playing with your clothes, making sure (your) clothing looks exactly like the actor's. You have other performers coming in and asking questions. 
"There's a lot of energy building up right before that moment. So, you have to internalise that and find a way to prepare within that chaos."
His first role as stunt man was in a local production by Roc-Media, Blood for Blood and his first as a co-ordinator was Igazi labafo. 
"Blood for Blood was a very influential film in my overall life and certainly influenced the trajectory of the career path that I've ended up going down," he shared.
What does it take to be a stunt co-ordinator: "It will take the whole day to explain but a stunt co-ordinator is the one who co-ordinates how the action scene should be and plans how one should fall or climb a tree or jump from one building to another. And yes, it is very physical because if you are not fit, you will be drained and you won't be able to finish your task. And it's always best you show your team what needs to be done."
Shoko also spoke about getting an actor ready for his action scenes: "It depends on how quickly an actor can catch up, but the most important requirement is that they be physically fit. The first week or so is for fitness then training for action might take another week or so also.  And it's also about specialising my skill set because we have different types of fight scenes like stick fighting, street fighting, just combat and non-combat fights.  In our industry there is no life expectancy till you die. As long as your body is still fit and willing to do the job you keep on keeping on. Next on his agenda is sharing the knowledge he has picked up in 14 years of working in film: "I need to pass on the knowledge I have to the younger generation."
Shoko reckons his is arguably the only creative entity within the filmmaking process that's not recognised for any of the awards in the industry.  
"We're craftspeople and artists. We bring a tremendous amount of creative influence into these films that audiences are watching so I see no reason why we cannot also be recognised when its awards season. Besides, recognition will mean growth in the sector."
His greatest joy comes from working on stories that empower and uplift daily. He says collaborating within the frenetic energy of creative people is by far the most exciting and joyful part of his job: 
"That moment where everybody is coming together with the same goal of making a show the best show that we can possibly make it, that puts a huge smile on my face."
Shoko is filming and has a fight scene to choreograph in a project in which he also the assistant director. [email protected]