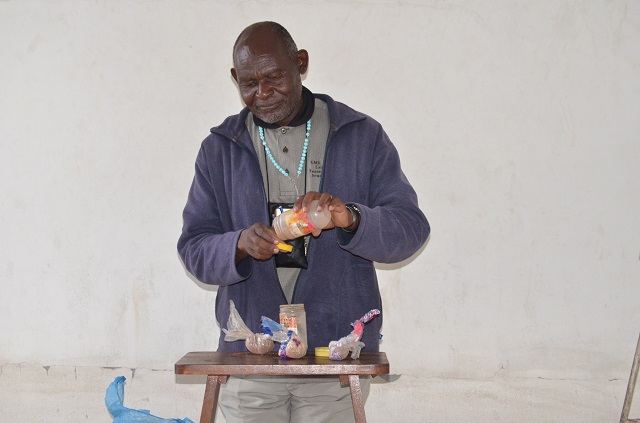 The Sunday News
Kudzai Mpangi, Sunday Life Reporter
VALENTINE'S Day is an annual celebration which seems to intrigue lovers around the world, with the excitement of receiving and sharing gifts with their loved ones wrapped in Valentine colours.
However, for a Mangwe herbalist Luke Ndlovu, Valentine is a day characterised by intimacy and romance amongst couples. As a herbalist, he seeks to help partners especially the sexually inactive spice up things in the bedroom and get the groove back.
"I believe that Valentine's Day is a day of love, whereby lovers get intimate with each other. My greatest wish this Valentine is to help lovers around the country to get a portion of my miraculous herbs which seek to keep lovers closer and more intimate," he said.
"In my 27 years in marriage, I have never had any problems with my wife because I know how to excite my woman with my herbs and they have kept me strong and going and I wish the same for all lovers around the world to have a taste of my herbs which will change their lives in bed," added Ndlovu.
Ndlovu said his herbs have worked wonders for many lovers and they will be celebrating Valentine with a grin on their faces as it has worked miraculously for those who have used them in the past.
"People should know that one cannot buy love, it just grows within an individual. One way to do that is to also learn to perform well in bed with the right herbs to help. I have been helping women and men for the past seven years and almost all of them are happy with the end results," Ndlovu said.
He revealed that he can help men with fertility boosting within a period of three to six months. He also helps with manhood enlargement and for women who are unable to perform well in bed.
"As a herbalist, I deal with so many issues which also have to do with women who fail to deliver in the bedroom and as well as men who are not satisfied with their size of manhood," he said. [email protected]