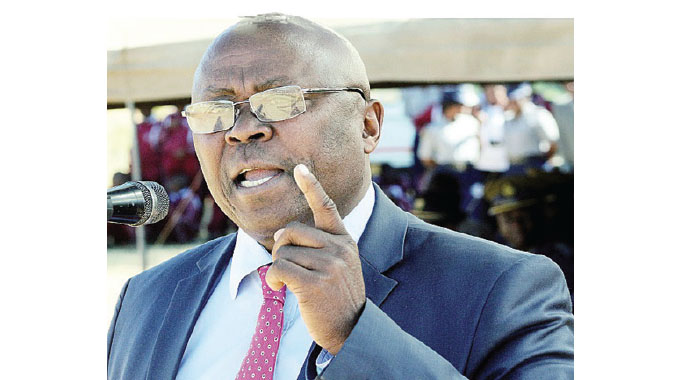 The Sunday News
Teddy Ncube
HON Cain Mathema belongs to a rare breed of organic intellectuals in Zimbabwe and the world over. Since independence and before, he has contributed immensely to the body of knowledge through his award winning academic and creative works.
With more than 20 book publications and countless artistic works, Hon Mathema, who is also Primary and Secondary Education Minister, has captured some of the most interesting debates that have ever taken place in Zimbabwe. As a politician, Hon Mathema has spirited so many development initiatives that have had a lifetime impact on the lives of Zimbabweans.
He has a strong history of detesting poverty and under-development. His contribution to the development of Zimbabwe dates back to as far as 1968 when he joined the armed liberation struggle under Zipra, to challenge the dehumanising livelihood conditions for black people in what was then called Southern Rhodesia. He is by no mistake, one of the most accomplished academic and politicians in Zimbabwe.
The objective of this article is to retell the story of Zimbabwe through the lens of a figure who has not only served as a politician but is also an accomplished academic and a claimed/called "political philosopher". He is a claimed political philosopher purely because of his unmatched scientific contributions on the question of the state, the nation and governance.
Hon Mathema is a published Ndebele and English poet and playwright short story writer. He has published over 20 books on economics, politics, political economy, news media, co-operatives, human resources and philosophy. His books are published by different publishing houses which include but are not limited to, Mambo Press, Longman Press, College Press, Hon Mathema Publishers and the University of Zimbabwe among others.
In the year 2005, Mambo Press won a National Arts Merit Awards (Nama) award for publishing one of Hon Mathema's outstanding Ndebele books. In 2004 and 2005, Hon Mathema also won a Nama award for his outstanding book called Ulimi Lwami. His works are used in local universities and beyond.
Because Hon Mathema is uniquely a product of Zimbabwe and its history it is necessary to give a short synopsis of that history with particular emphasis on those elements of it that influenced, and continue to influence his stance and philosophy. But before I do that, let me start by rectifying the mistake often made by historians and political commentators in retelling the story of great achievers in Africa.
Very often, intellectuals in Africa are presented as reactionaries to specific episodes of history. In the case of Zimbabwe, the intelligence of our intellectuals is reduced to their ability to navigate through colonialism. While I totally agree that such academics like Hon Mathema who fought in the liberation struggle and rendered thought aid to other comrades, were very much instrumental in the attainment of independence, I maintain that such figures would still have proceeded to become thought leaders with or without the episode of colonialism.
In many of his books, Hon Hon Mathema reveals his proficiency in articulating the idea of the State. The discussion about the State in most of his books, is relevant not only to the case of Zimbabwe but, it is a piece of knowledge which can be used by scholars in Harvard for the benefit of America or by scholars in Oxford for the benefit of Europe and so on.
Without a doubt, scholars like Hon Mathema produce both trans-national and trans-historical knowledge which is relevant to every human being. Hon Mathema is therefore, one of the many gifts that Zimbabwe has given to the world.
Tedious Teddy Ncube is a Political scientist and Public Policy Analyst.