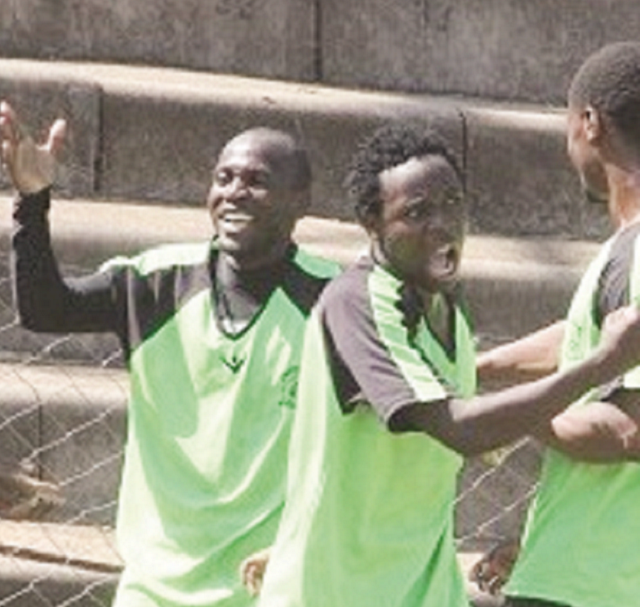 The Sunday News
Nigel Siziba, Sunday Life Reporter
Moses Majika says he is at the peak of his career after he almost quit football and went to South Africa.
A 32-year-old Bulawayo Chiefs left back says he was destined to be a soccer player. Majika is elder brother to George and Nobuhle (in women's football) and soccer seems to be running in the  family's blood.
Moze, as he is affectionately known, said growing up in a family of footballers had a great influence on his career. He started playing football at the age of eight.
"I started playing football when I was in Grade Two at Ntabeni Primary. I was asked to play with Grade Four pupils when I was in Grade 2 and still in primary I won a Peter Ndlovu tournament and I was given an individual medal and that boosted my confidence as a soccer player going forward," he said.
However, he said he never believed he was good enough for the  Premier Soccer League.
"When I was in high school at Entumbane I won the Peter Ndlovu cup again, that was another sign that I was talented, but I never thought I would play in the big league," he said.
Majika revealed that his first club was Cosmos FC of Entumbane which was in Division Two in 2003.
"My first club that I played for professionally was Cosmos FC of Entumbane, I played there up to 2006."
As the economic climate got tougher Moses had to go to South Africa to look for a job.
"Around 2006, as you know things in Zimbabwe were not well, I had to join others who were migrating to South Africa where I used to play at the park with the likes of Zimiseleni Moyo. Every time I played different people would come and ask who I was and why was I not playing soccer professionally as I was very good, but I ignored them as I had a job that was giving me enough money to survive with my family," he said.
When he returned to Zimbabwe in 2010 he was snapped by Quelaton which was coached by Thulani Sibanda.
"When I returned home I had the intention of resuscitating my football career, but at that time I was fat and struggling with fitness and I thought of giving up but Thulani asked me to stay and we managed to win the Division One Championship in the 2011/ 2012 season and then I moved to Triple B and got it promoted," said Majika.
In 2014 he then joined Bulawayo Chiefs and got it promoted to the elite league before moving to Bantu Rovers which had bought the franchise from Bulawayo Chiefs.
He further revealed that in 2016 he returned to Bulawayo Chiefs where he was given the captain's armband and things got tough when coach Sibanda joined Chicken Inn, and also a tragic accident that made them to stay for a month without playing.
"Things got tougher when our coach left us for Chicken Inn. It was hard but as the captain I had to stay strong and focused, we were then involved in a car accident that will stay in my mind forever. But unity and love for the team kept us strong and we ended up as runners up to Bantu on goal difference, fortunately we got promoted in the 2017/ 2018 season," he said.
Majika revealed the secret that has kept his career in motion for such a long time.
"My secret is hard training, staying away from alcohol which has destroyed many footballers' careers and most importantly prayer, you can see at 32 I am still fit and strong."
Apart from soccer he loves socialising and in his team he is one of the senior players and young boys look up to him and his closest teammate is Perfect Chikwende.
Moze revealed that after his career he would love to venture into mechanics or building.