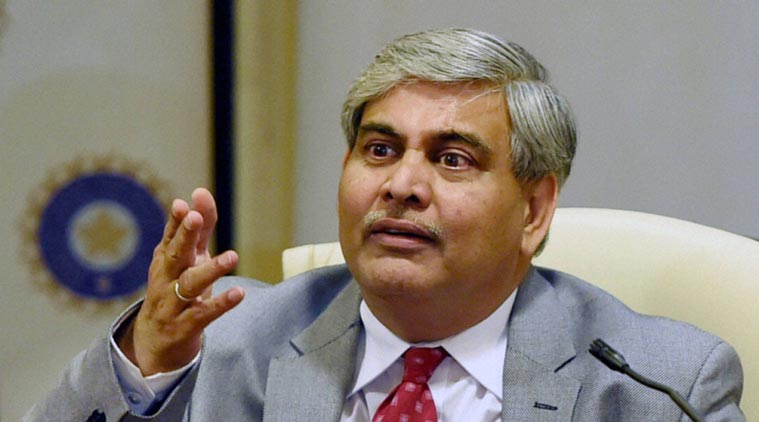 The Sunday News
Mehluli Sibanda, Senior Sports Reporter
INTERNATIONAL Cricket chairman Shashank Manohar of India is coming to Zimbabwe for a five-day visit during which he is expected to make some pronouncements that are beneficial to the game in the country.
Zimbabwe Cricket chairman Tavengwa Mukuhlani confirmed Manohar's visit. Mukuhlani described Manohar's trip to the country as crucial as it comes at a time when the ICC has gone through key structural adjustments with regards to the constitution and passing of a new financial model. He pointed out that these are areas which have a lot of bearing on the future of Zimbabwe cricket.
"It's important that he is coming and also the timing for his visit, it is quite important for Zimbabwe, this is after ICC have gone through major structural changes as far as the constitution is concerned, the financial model and now we are working towards a new international cricket structure,'' said Mukuhlani.
During his visit to the country, Manohar is hugely expected to make an announcement on whether the country was successful in its bid to host next year's 2019 Cricket World Cup qualifiers. ZC with support from Cricket South Africa put in a bid for the 10-team tournament to be staged in the country which if successful should enhance Zimbabwe's chances of being at the 2019 World Cup in England. Zimbabwe's challenge in hosting the tournament is from United Arab Emirates as well as a joint bid by Ireland and Scotland.
"We did bid for the qualifiers next year and it would be great for the country if the announcement comes during his visit,'' said Mukuhlani.
Another proclamation that should be made by the ICC boss is the issue of extra funding for the debt-saddled ZC. Under the new ICC finance model, ZC will get $94 million for the period 2016 to 2023.
"Obviously we will talk about our financial issues, we will look at the issue of our loans, how best we can structure them, where ICC can help and how it can help. That will obviously emerge within the discussions,'' Mukuhlani said.
Manohar will meet the Minister of Sport and Recreation, Makhosini Hlongwane as well as officials from the Sports and Recreation Commission. Chances are high he could also get to meet President Mugabe who is the ZC patron.
"He will certainly meet the Minister of Sport and related parties, the SRC. It will be a great honour if he can meet His Excellency, the Government will make the effort to have the ICC chairman meet the President. The President is our patron so it would be good for him to pay a courtesy call on our patron,'' Mukuhlani said.
Mukuhlani met Manohar early this year to secure extra funding which when it eventually comes through will leave ZC debt-free. This would enable the local cricket governing body to carry out its mandate of spreading the game to all parts of the country.
@Mdawini_29