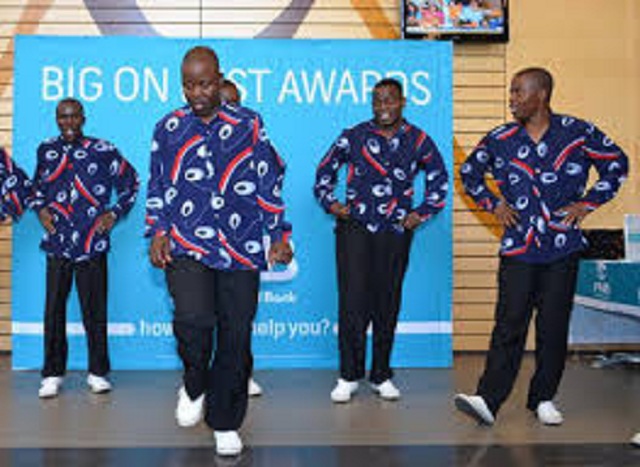 The Sunday News
Peter Matika, Senior Life Reporter
A SCINTILLATING imbube concert is billed for the end of this month, with two major groups expected to showcase their talent.
The concert will be held at Bulawayo Theatre on 30 June, with the two groups Black Umfolosi and Imbizo joining forces for the first time ever.
Black Umfolosi co-founder and artistic director Sotsha Moyo told Sunday Life that the show was aimed at resuscitating the genre and also possibly to forge future collaborations.
"The show is aimed at getting artistes to appreciate one another, as well as to revive the genre, not that it is dead but to try and promote it. It is a genre that is hardly taken seriously but it is one that has seen many groups touring the world," said Moyo.
He said he had hopes to see other groups in the future partnering up to do such performances.
"This is going to be a show to remember and one of a kind. This is a show where we as Black Umfolosi will be awarded the chance to share the stage with our young brothers Imbizo. As a group that came before theirs we want to see how they have grown and perhaps added some flavour to the genre," said Moyo.
Imbizo ensemble member Ozias Ncube said they were excited to be performing with their fore-runners.
"We are excited to be performing and sharing the stage with a group such as Black Umfolosi. We learnt a lot from them and hope to live up to their billing," he said.
The show will also feature gospel acts among many other performances.
Black Umfolosi is famed for their hit track — Unity, which they performed in the country during Independence Day commemorations held in 1989.
Imbube is a form of traditional African accapella, which was popularised by South African award winning group Lady Smith Black Mambazo.
@peterkmatika