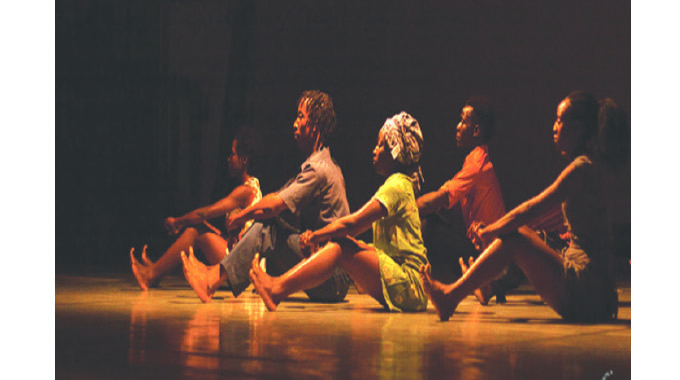 The Sunday News
Bruce Ndlovu, Sunday Life Reporter
BULAWAYO's biggest arts fete, the Intwasa Arts Festival koBulawayo, is pinning its hope on the country's vaccination programme bearing fruit by September, as this may pave the way for more outdoor activities to be allowed.
Organisers of the arts extravaganza recently announced that it would run from 21 to 25 September this year. In an interview with Sunday Life, festival director Raisedon Baya revealed said should the country's vaccine drive continue at its current pace, this year's Intwasa Fest might see much larger audiences.
"What we are planning is a two-tier kind of festival because Covid-19 is still here and we have to plan with it in mind.
Basically, as you're seeing now it's been over a year and the arts sector has to start slowly coming out of the closed doors and we are hoping that with vaccination going on by the time we reach September, at least some outdoor activities will be allowed.
"They may not allow big crowds but we are expecting that smaller crowds will be given the go-ahead. They have allowed the Trade Fair to happen so we are also hoping that they will allow festivals to also operate," he said.
Baya said the festival's two-tiered approach would see it give equal attention to both live and online audiences.
"What we are planning is an online edition where we want to curate digital stories in various disciplines not just during the week of Intwasa. We may stretch it to more than one week. We are yet to make a call for that and the response we get and the content we get will then determine the programme that we will rollout online. We are also going for a physical festival which is almost similar to what we did last year.
When we did the online festival last year it made us realise a few things. It made us realise that the festival was reaching a bigger audience because we were going beyond borders in terms of people of people watching the festival," he said.
As the festival went virtual last year, Baya said they realised that they were losing local audiences, which robbed Intwasa of its essence.
"The negative part is that, because we call ourselves a community festival, the more we go online, the more we lose the people that we call our targeted audience. This especially for people from townships and other grassroots communities because they have no access to data and they have no access to the internet.
The idea to have a two-tier festival is to try and accommodate our traditional goers and audiences and also accommodate the online viewers that have shown that they are there and willing to consume art. We are already beginning to formulate ideas in terms of perfecting our online product, until with the reality that Covid-19 is not going to go away soon," he said.
After a tough year under the shadow of Covid-19, Baya said he wanted the art at this year's fest to radiate hope.
"We want the theme to speak to art and culture to speak on issues of resilience and hope to the people. We know people have suffered so art needs to offer help, offer therapy and offer healing," he said.