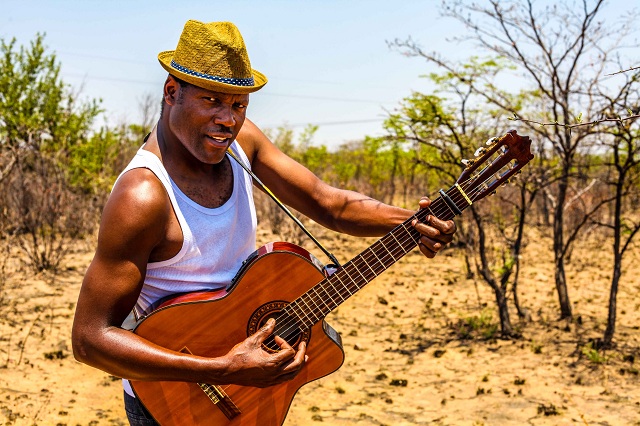 The Sunday News
Rumbidzai Mbewe, Sunday Life Correspondent
NOT every musician gets the opportunity to work with some of the stars in the music industry but a young and upcoming maskandi gospel musician based in South Africa Duduzile Ndlovu had the opportunity to work with Jeys Marabini who is in the fast lane of national and regional recognition.
In an interview, Duduzile who is known in the music circles as Inono Lakwethu said working with Jeys was quite an honour for her as she was learning from one of the best. She said working with him had taught her not give up on any dream but persist until it happens.
"I met Jeys through a friend who told me that if I worked with him I am guaranteed of success in my music career and so I went ahead and worked with him and it's proving to be a healthy relationship," she said.
She said music had always been her dream since she was a little girl but pursued it professionally five years ago. Her music journey began as a backing vocalist.
"I used to sing at church then I decided to take up music as a career and I released my first album last year. I have worked with a couple of artistes in the South African industry and these are the people who gave me a starting point and here I am today," she said.
Inono Lakwethu said she chose to be different from other gospel artistes by tapping in the maskandi genre that most gospel artistes were not venturing in. She said the gospel music market was flooded and so one had to discover a gap and fill it in order to survive in the industry.
"I also noticed that my voice and my Ndebele language blended well with maskandi music, so I took a chance and it is working quite well for me. I wanted to be unique so maskandi makes me different from other gospel musicians, especially back home," she said.
Like any other musician who is trying to build a name, she has come across a few hurdles in her musical journey. Inono Lakwethu said she was still working on getting more gigs in South Africa and Zimbabwe so that her music gets appreciated in both countries.
"I hope with time things will start to flow smoothly and I get booked for many gigs so that my work gets out to the public. The passion I have for music is the one that keeps me going regardless of the circumstances," she said.
@ rumbie_mbewe