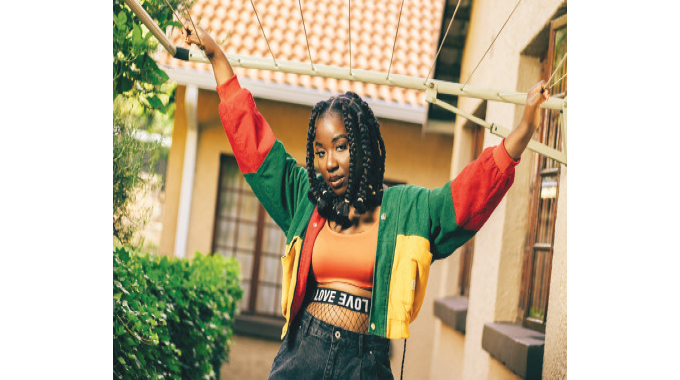 The Sunday News
Bruce Ndlovu, Sunday Life Reporter
AS Zimbabwe and the rest of the world dealt with a sharp increase in incidents of Gender Based Violence (GBV) during the Covid-19 necessitated lockdowns last year, songbird Joy Rukanza was inspired to advocate for change through song, with that tough period for women globally giving birth to her latest single, Queendom.
Research by the Musasa Project, the Adult Rape Clinic and the Zimbabwe Women Lawyers Association showed that between March and May last year, when lockdown measures were initiated in the country, reports of physical violence went up by 38.5 percent during April and May. The violence was mostly perpetrated against women.
For the UK-based Joy, as Rukanza is affectionately known, the tribulations of women in her native country inspired her to use her voice for change, penning Queendom, the third single from her upcoming album, Matter More for Sis.
"This one is very special to me. "Queendom" is a departure from the usual soft melodies that I am known for, and in this record, I specifically echo sentiments that empower women and probes them to be the best version for themselves.
I wrote the song after the slewed rise in gender-based violence cases which were recorded globally when the pandemic started and a lot of us were locked down. This project was extremely challenging yet rewarding," Rukanza said.
Rukanza said the song and the video, which was also released on the same day that the single dropped, was a result of international collaboration.
"We had to plan and coordinate the project remotely due to the pandemic, which saw me working with a team of dedicated creators across Africa.
I recorded the song in Zimbabwe in 2020 and shot the visuals this June in two Tanzanian locations – Dar es Salaam and Bagamoyo.
I traveled from the UK, my makeup artist flew in from South Africa with a wardrobe that was curated remotely by my South African stylist-while we had our creative producer travelling from Zimbabwe.
It was an honour to work with an extremely dedicated cast and crew from Tanzania while also experiencing the rich cultural offerings from historical sites like Bagamoyo," she said.
Queendom comes after New Day, a song in which Rukanza featured South Africa's hip-hop sensation and multi-award act –Kid X. That single was a follow up with another successful record, Roses.
She has been featured in Enosoul's projects and is also part of Chymamusique's recent offering Musique.