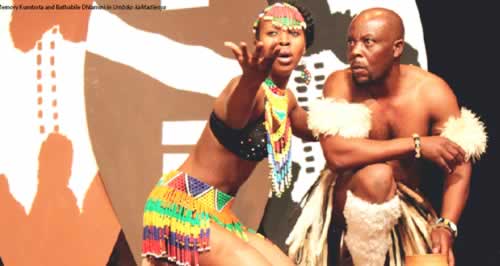 The Sunday News
VETERAN artiste, Memory Kumbota has challenged local artistes to work towards building and sustaining themselves in the sector and not try to lead extravagant lifestyles.
He said this amid cries by local artistes for support from the Government.
The actor-cum-director, who has featured in productions such as Amakorokoza and Stitsha, said the arts had allowed him to lead a decent life, where he is able to provide for his family.
"One of the problems that we have as artistes is expecting to live luxurious lifestyles. We should really learn to be content with being able to make ends meet. I know a lot of young artistes, especially those in dance groups, who have been able to survive from the arts. They are able to afford to rent houses and own some property," he said.
Kumbota said this during an interview about his role in local arts, the latest being on the Thabani Moyo written UMbiko KaMadlenya.
The play, which premiered at the Intwasa Arts Festival koBulawayo, this year, is an adaptation of a novel with the same name written by the late Mayford Sibanda in 1981. The play is a reincarnation of the Ndebele tale, which was set in 1871, two years after King Mzilikazi's death.
"I am really more interested in artiste development and training and that is really what consumes most of my time although I do feature in one or two productions every year. Back 1986 I got training myself from a programme run by the Canadian University Services Overseas.
That is where I learned theatre and in 1988 I graduated. We worked together with Patrick Mabhena and Styx Mhlanga for a while before going our separate ways," he reminisced.
In Mbiko kaMadlenya, Kumbota plays the lead character, Mbiko. The play is a narrative of events, which unfolds after the Ndebele nation had remained without a king for two years.
The immediate successor to the throne is Nkulumane, but he is nowhere to be found after he was "sent" back to Zululand by his father, Mzilikazi, who was angry that he was installed as king by some mischievous chiefs who thought he had died while on their way to present Zimbabwe during the Mfecane era.
"Last year I also played as Eddie in the play Immigrants. I also wrote my own two-person act, directed by Styx and I performed it with Sarah Mpofu — it's called The Barrow. So all these plays have been kind of a sidebar to my work with the Schools Playwrights and Actors Academy which I work for under Nhimbe Trust," he added.