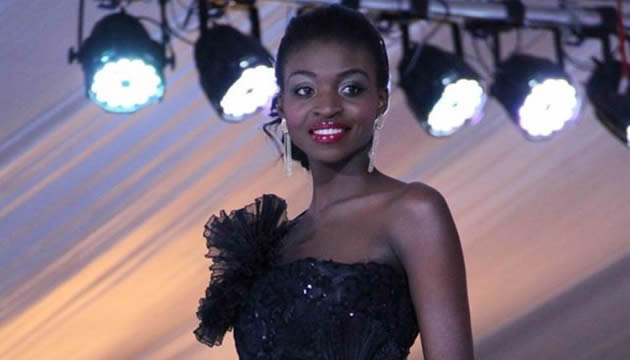 The Sunday News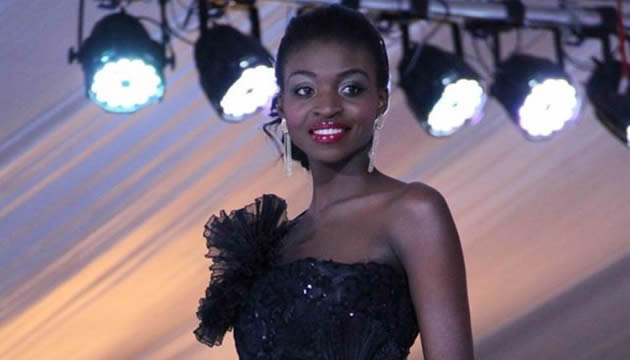 Peter Matika 
DESPITE the continued hullaballoo concerning the current Miss World Zimbabwe — Emily Kachote's nude pictures — let us to reflect on the fracas concerning her christening as the country's rep.
Soon after she was selected social media was abuzz with concern on whether she did fit the role she had been given, with many disagreeing and labelling her "dark" and ugly.
I was shocked to learn how some Zimbabweans could be so narrow and shallow minded into making such utterances.
This then raises the continued raging global debate on whether light (yellow bone) skinned women are more beautiful than dark skinned women.
The question here is, are yellow bones more beautiful than dark skinned people?
Have we been brainwashed so much into stereotyping one another, believing that a light skinned person is more attractive and appreciated than a dark skinned one?
Whatever happened to the black beauty saying?
Anyway a couple of people in the industry made their voices heard last week after the whole debate on Kachote.
Most of them being former beauty queens, modeling agencies, pageant organisers and fashion enthusiasts, criticised social media "faultfinders" for the "player hating" and dissing towards Kachote.
Her coronation in the capital about a fortnight ago as the queen, attracted so much debate, not only on social media but in public, with many sections disapproving of her, describing her as "undisputedly ugly". I really wonder where people got the guts to make such remarks.
Despite the various opinions and insults shared and dished out to Kachote, former beauty queens and pageant organisers shared their opinions, rallying behind Kachote, stating that she is beautiful and deserves to be queen. This was all said before the current issue of her nude pictures surfaced.
AM modeling agency director and former model, Amanda Mutangadura said she thought Kachote was vivacious.
"If you are not in the fashion or modeling industry, you definitely wouldn't understand the qualities a model should have. People always assume that dark skinned people are ugly. It is so sad to note that we have been brain-washed into believing that light skinned people are beautiful.
"She (Emily) is a complete package, great choice and has all the attributes of a queen. Despite all the negativity she has been receiving from ignorant people she should just keep her head up and aim for the stars. My message to her is to focus on the ultimate price and that is Miss World," she said to me when I asked her about the issue.
She went on to challenge all the critics asking if people really did know what beauty entailed.
"Such pageants have quite a number of requirements. If you go through the pictures on the Miss World page you will find that it is not the perceived beautiful person that wins. If you are to win at this pageant you have to pass through certain stages that have nothing to do with beauty but your performance and brains.
"Emily has a great chance of winning this competition, if not; she stands a great chance of cracking the top 20. She has a great body and poise.
"From thereof then maybe do they (judges) consider beauty, which she has," added Amanda.
America based celebrity, reporter and former Miss Zim-USA beauty queen — Makho Ndlovu also had a couple of words for the haters on her Facebook page.
"What is this nonsense of people saying that Miss Zimbabwe is unattractive? Emily is gorgeous, I fully support her. Society has such a problem with dark skinned beauties, it's really ridiculous," she wrote, sparking debate from across the globe.
Responding to the issue of skin tone Makho had this to say: "Women of colour come in an array of shades, all of them are beautiful. I really don't understand the ignorance.
"What disqualifies her to represent Zimbabwe? The truth is there were a handful of girls that entered the pageant, so according to the judges she was the best to represent us. It takes much more than beauty to win, this young lady is not only smart (she's a financial advisor); she's gorgeous, well-spoken and is super tenacious. She's a superstar in my book. I hope Emily knows that there are more people that support her than those who don't. Folks, just talk sideways without understanding how pageants work, it's so bizarre," she said.
South Africa based international beauty pageant organiser Patience Muzanenhamo-Lusengo, sent me an e-mail in response to the criticism.
"Reading all these negative comments pains me, as I come from an industry where I have hosted and produced dozens of beauty pageants worldwide and have given the chance and opportunity to many girls and guys, not only in the pageant industry but also in the modeling industry to follow their dreams.
"It hurts to see all these negative comments about a beautiful girl who was selected by the pageant judges as a worthy winner of the Miss Zimbabwe pageant. The organisers of Miss Zimbabwe need to look at the way they market the winner, finalist and contestants to the public and the press, especially the pictures they send out to the press, which in return are released to the public," she said also challenging the organisers of the pageant.
Patience accused the Miss Zimbabwe marketing team of releasing "unflattering" pictures of Kachote.
"Here, my view is that the Miss Zimbabwe marketing team erred in releasing unflattering pictures of a beautiful girl, this does not reflect a good image of the girls and the organisation as a whole. These pictures reflect on what the public think.
"Last year and again this year unflattering pictures were released and the same negative reactions were expressed. It's so important to get that first image right and release it to the Press and public. With our Miss Zimbabwe beauty pageants, we may now be creating hesitancy on our beautiful young, talented girls, who would love to enter but will now decide not to enter due to the negative reaction and response given by the public," she said.
Patience also noted that the pageant was a girl child developmental platform and that it was not being utilised in the correct manner.
"The pageant is there to build and empower young girls as well as to ensure they are not stripped them down the way they have been in the last two years by the public.
"The organisation should be there to ensure this doesn't happen. The girls have worked so hard to get to where they are as contestants, finalists and winners and it is important that all that hard work is respected and portrayed in that one picture that is released of them. Their one goal is to be the ambassador for their country and raise the flag high with pride and respect.
"I am sure Emily will make us proud and I wish her all the best in the new adventure she has chosen to undertake," she said.
The decision ultimately doesn't lie with the public but the judges. As a country we should learn to rally behind the judge's decision and not wash down our ambassador.
Now with such insight into the whole issue concerning yellow bones and dark skinned girls, what is your opinion? Are yellow bones more attractive than dark skins?
Till next week let's keep styling. For feedback please sms or WhatsApp ONLY 0772337433. You can also link up with me via e mail – [email protected]