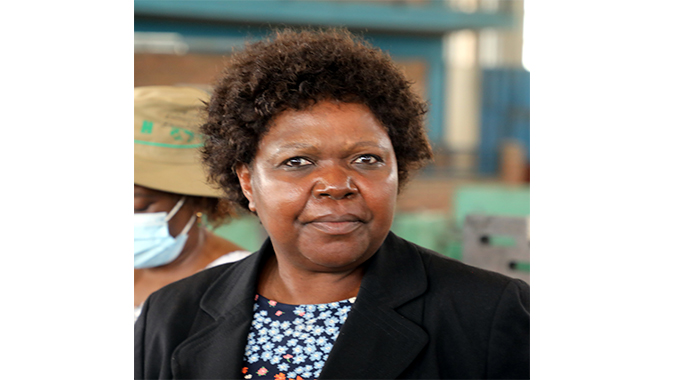 The Sunday News
Charity Chikara, Business Reporter
THE Ministry of Industry and Commerce has urged companies and Small to Medium Enterprises to invest more in the production of quality goods and package them competitively to attract more markets.
The ministry last Thursday held a value chain workshop with relevant stakeholders in Bulawayo where it encouraged all players to actively participate in strengthening the existing value chains as a key strategy to reclaim the country's place as a strong and growing manufacturing base in Southern Africa.
In an interview, Permanent Secretary in the Ministry Dr Mavis Sibanda said the National Development Strategy 1 (NDS1) has prioritised 10 value chains which are the dairy, sugar, bus and truck, fertiliser, plastic waste, pharmaceutical, clothing, leather, soya and steel value chains.
"The Africa Continental Free Trade Area (AFCFTA) is now upon us and is our new reality.
The global economy is increasingly structured around global and regional value chains and this has provided firms with the opportunity to produce locally, to participate in the global economy, changing the nature of production, trade and employment.
This implies that we need to be more competitive in order for our industry to be able to withstand the impending competition and be able to also gain market access into the new markets," she said.
She emphasised on the importance of packaging local products to meet global standards.
"An emphasis on packaging should not be left out. Our business fraternity needs to take packaging seriously. Some of our products are of good quality but lack the competitive and or attractive packaging.
A person must be attracted to a product to boost their curiosity and then when they experience the quality that also boosts demand of goods, hence packaging is also a very important aspect.
We need to reach and even surpass the global standard of packaging our products," she said.
Dr Sibanda said the ministry was encouraging the manufacturing industry to participate in the farming of Soya beans for cooking oil production and taking care of cattle in order to attain quality leather.
Dr Sibanda said  Cabinet has approved the quality policy so that people know that importing substandard products is illegal and working with Zimra and other agencies there is hope that perpetrators will be brought to account. Dr
Sibanda said the Government will continue supporting the local industry through various policy interventions.
"Recently, the Government gazetted SI89 of 2021, which restricts the importation of vehicles to allow for local production of motor vehicles and components. This will lead to import substitution and great savings in foreign currency.
The United Arab Emirates (UAE) imports over 85 percent of its food requirements, presenting an export opportunity in the export of raw and processed foods and beneficiated minerals such as phosphate", she said.
Value chain development is key to the development of the industrial sector and more coordinated value chains enable efficiency in the production and distribution of goods.