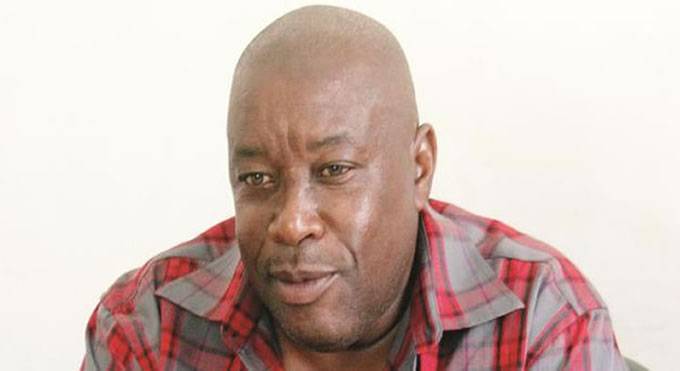 The Sunday News
Phineas Mukwazo, Sunday News Correspondent
ERNEST "Mapheha" Sibanda, who died last Tuesday and was buried yesterday at Lady Stanley Cemetery, was an epitome of a real sportsperson, an embodiment of love, truth, warmth, a man — who over the years — scaled heights of football management, evolving from a star performer as a player, to a colourful yet energetic team manager, to national prominence in the same portfolio.
That was indeed no mean feat but to Maphepha it had become a way of life. He will be irreplaceable. It was those qualities that saw him nominated for the coveted Highlanders' chairmanship in absentia in 2006, and he prevailed defeating now Premier Soccer League chief executive officer, Kennedy Ndebele.
Ernest played for Highlanders between 1979 and 1986. And due to work commitments, he relocated to Harare where he subsequently turned out for Caps United. He was appointed Bosso team manager in 1998 and it was in that capacity that he helped his team win four consecutive Premier League titles between 1999 and 2002. He relinquished his position in 2003.
During his stint as manager, he exhibited an unbridled passion to the game, and we can recall how he would majestically walk into the field of play with a match ball and bounce it in the centre a few minutes before kickoff amid approval from the vociferous club faithful. Many believed it was a ritual that emboldened the players' resolve to persevere against all odds.
Before Ernest assumed the Bosso chairmanship in 2006, Highlanders were going through a purple patch that had seen the team lose its aura of invincibility, uncharacteristically turning from the joy of many to their anguish.
The club was riddled with a myriad of problems ranging from allegations of financial impropriety, player unrest, lawlessness precipitated by rowdy club marshals and match day attendants.
He came in and cleaned the rot with the icing on the cake being the league title that had in as many seasons eluded the club.
Ernest, we will remember you for your charisma and down to earth attributes of a true servant of the people. Those were the traits that saw you serve Bosso with aplomb not only as a player but as manager and administrator. We will remember you as a successful administrator at the juniors' level of the game as well as at the national stage where you were part of the juggernaut that qualified for Africa Cup of Nations for a second consecutive time.
We will remember you through that magic wand that transformed Bosso to a winning side in 2006 following a painful barren spell. We thank you for unifying us at the social soccer level. Above all, Ernest, we will miss you at our favourite seating stand at Emagumeni just below the kiosk in the grandstands where week in and week out we shared eats during the game.
You were always available when needed, including at your last home Bulawayo City where you were a board member, before you suddenly left us all bewildered to go yonder in the company to join our other departed football heroes. We indeed mourn a great man, a colossal being and dear colleague, we are poorer without you.
But we take solace in your exemplary life story as we celebrate the life of a true hero. Ernest, your spirit will forever linger in our hearts.
May your dear soul rest in peace.