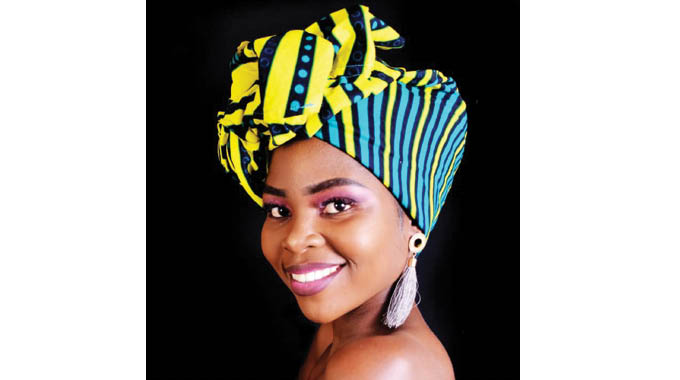 The Sunday News
Rumbidzai Mhlanga, Sunday Life Reporter
AWARD-WINNING Harare-based model Pauline Marere, motivated by her mother and inspired by Mrs Marry Chiwenga, wife to the country's Vice- President Constantino Chiwenga, is set to offer a helping hand to the needy.
The 24-year-old model, although loved modelling at a tender age started to fully explore her talent in 2016. Marere said modelling is her talent hence she does not need any training as she was born with the gift.
"I did not do any course for modelling or get any training because I know modelling is in me and I have always been passionate about it. Unlike others I do not just do modelling to showcase my talent and beauty but I use the platform to reach out to the less privileged especially orphans and the homeless. From a very young age my mother taught me to give without expecting anything in return so I grew up with that spirit of giving and helping people. I am also inspired by the works of Mrs Chiwenga who is into charity work.
 The Miss Pan African Queen Zimbabwe and Miss Heritage Zimbabwe says apart from the crowns she has won, her greatest achievement is managing to help when she can.
"I have a number of titles to my name and a lot of crowns. I am Miss Pan African Queen Zimbabwe and Miss Heritage Zimbabwe and I will soon be representing my country in Nigeria and I hope I will bring the crown home. I am proud of all that I have achieved but what really puts a smile on my face and makes my heart at ease is knowing I helped or saved a soul out there," Marere said.
Nonetheless, Marere has come across a lot of challenges and along the way has learnt a lot in the industry.
"The challenge I usually face as a model is not having a complete wardrobe list required in boot camps and this is due to lack of sponsorships. Therefore my wish is that we could have a supporting ministry that helps models who represent the country internationally. From the challenges I have across as Miss Continent I learnt to embrace who I am and where I come from, I learnt different cultural practices and values making me realise the role that culture and heritage play in who we are.
"I look forward to establishing the biggest modelling school in Zimbabwe which eventually grows across the globe. Above all I have been working on applying for some funding as l would like to have a proper home for homeless kids where they can experience the love they are not getting in the streets and also take them to school," she said.
@ruekushie.