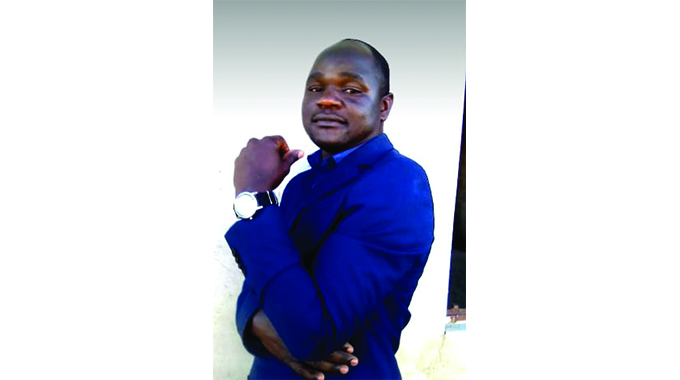 The Sunday News
Samantha Munyurwa, Sunday Life Reporter
WITH a very well executed album with ten powerful tracks and two well-crafted singles, upcoming gospel artiste, Misheck Moyo believes nothing is going to stop him from achieving his goals.
Bulawayo-based gospel artiste Moyo is set on the rise since he released an album entitled Munoshamisa this year.
"I started working on this album early this year and it has ten gospel tracks that speaks to the inner me and gives me hope for the better future, and helps me spread the word of God to all the people''.
The 35-year-old gospel artiste sings in three different languages that is Shona, Ndebele and Tonga to express himself better and to cater for more audiences.
"I sing in three languages that is Shona, Ndebele and Tonga so that the people many understand my music better, I want more people to relate to my music and cater for the whole of Zimbabwe later on the whole of Africa and when God permits the whole world''.
A Pumula East resident started this journey of music when he was in Form Three in a school choir and in church.
"My fellow friend in Christ who is also an instrument player in church told me that I have talent when it comes to singing as I was singing in church, he is the one who actually motivated me to compose my own songs and that's how I began . . ."
The Apostolic Faith Mission in Zimbabwe member said the album speaks to people to seek God first in everything they do and in all the difficulties of life that one cannot control.
"There's a track titled Daidzai Jesu which  encourages people to call upon the Lord and trust him during this time of mysterious deaths, and even during this deadly pandemic."
Moyo explained how he is driven by his passion in singing and spreading the gospel of God and he has successfully done that through the album and the two singles which he has released so far.
"Besides the album and the two singles that I have released I have tougher 20 songs that I am done working on but have not recorded them yet, but if I get sponsorship I can as well record the songs and do the videos for the already released songs.''
The devoted musician aims at capturing each and every person through providing  music that comes in every genre.
"Music comes in different genres and it is my dream to be able to cater for every person on the planet in terms of music, I want to also sing reggae, singura, jazz so that no one is left out from the music that I make, I want to be able to cater for all my fans."
The musician is inspired by Matthaeus Mhere, Minister Mahendere, Benjamin Dube from South Africa, Blessing Shumba and the Charambas and is hoping to be working with them in the near future.