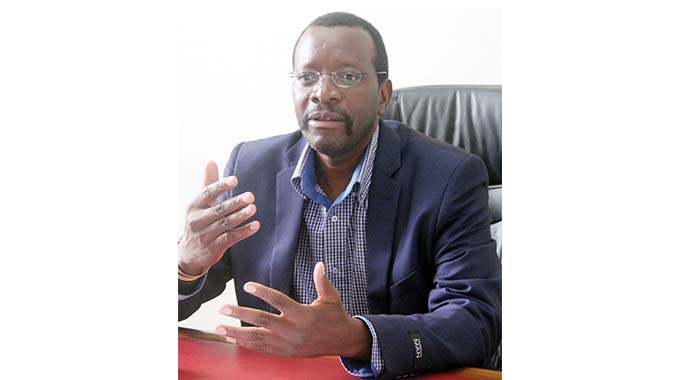 The Sunday News
Robin Muchetu, Senior Reporter
NEWLY appointed Chief Medical Officers (CMO's) for Bulawayo's Central Hospitals say they will hit the ground running in improving service delivery at the situations they have been given charge  of.
The title of CMO replaces that of Chief Executive Officer (CEO) which the heads of these institutions were previously called. Dr Narcisius Dzvanga who was the acting CEO for United Bulawayo Hospitals has been appointed to be the CMO of Mpilo Central Hospital and UBH is now headed by Dr William Busumani who was once the Provincial Medical Director for Matabeleland South Province. Dr Nemache Mawere, a psychiatrist, who was acting CEO at Ingutsheni Central Hospital has been appointed substantively.
Mpilo Central Hospital was previously headed by Professor Solwayo Ngwenya in an acting capacity. Dr Dzvanga who takes over from Prof Ngwenya said he was yet to take stock of what had been happening at Mpilo Hospital before he sets out a work  plan.
"I am yet to get acquainted with what projects and issues have been happening at Mpilo, if I get that appreciation then I will be able to map out a way forward. I will soon have a clear vision of what has been done and what has not been done and take it from there," he said.
In an interview with Dr Mawere, the new CMO for Ingutsheni Hospital, he said he was glad to be confirmed in the new post and said he was going to make an indelible mark in the special institution which cares for psychiatric patients from around Zimbabwe. He said there were projects that he had initiated when he was acting CEO and will ensure they reach their pinnacle as he takes over substantively and can make decisions.
"There are projects that I had started already when I was acting so to me it is just a continuation of the process, nothing much has changed. We do not charge user fees at Ingutsheni, which is the biggest difference between us and the other hospitals, so we have to generate income for ourselves and also get financial support from the  Government.
"We have the advantage that we have patients that are mentally unwell but when we treat them and they are better they do some chores as part of their rehabilitation and we do projects with them. We have our flagship project which is the chicken project where we were doing 1 500 chickens every two weeks when things were good. We would love to surpass that target. The target is 2 000 chickens every two weeks as we have four fowl runs," he  said.
A horticultural project at the institution is also doing very well but needs to be mechanised.
"It has been better with the rains. We have made sure we have our boreholes running so that they support the projects. We have dry land where we planted maize already, so far, we have done about six hectares of land and we are still planting more. If we could have adequate farming implements then we could quicken our work, 10ha is very big so we have been doing it manually with our farm workers," he  said.
Ingutsheni Hospital is also a fish project and has two fish ponds at the moment, where they have just harvested fish and are waiting to start a new cycle. However, the new CMO said they want to increase the capacity and have six ponds. Dr Mawere spoke of the need to improve staff welfare in order for them to remain dedicated to the  institution.
"The other issues I will look at is ensuring that the staff is comfortable and their morale is good, we have been working very hard to get their morale right, if the staff are happy then they are able to look after our patients well. It is a very difficult job to look after people with mental challenges so if you are not stable mentally yourself because you have many issues to worry about then things will not work               right.
"Sometimes we fail to meet desired targets, but the wish is to have staff meals, staff welfare in areas such as health, their well-being, transport for those that work late so that they can go back to their homes safely. We would want to get help from the Central Government that will be better and will boost their morale," he said.
He applauded the staff for working hard in the difficult circumstances, also adding that there was high staff turnover to the  diaspora.
"We have lost a lot of experienced staff members; mental health particularly is a lucrative area so we are the worst hit compared to other health institutions where people are leaving Zimbabwe. We have done a lot to cover the gap which comes through with training of staff, we need to increase our capacity to train by recruiting more tutors to train more nurses.
Now we are only able to train 15 psychiatric nurses for a three-year programme and one-and-a-half years for the post-basic training of 20 nurses only per cycle and we do two cycles for those. We have been training once a year because of the staff shortages so if we could also fix that we would be in a better position," he said.
Dr Mawere said staff accommodation was also in the pipeline at Ingutsheni Hospital saying if the project is initiated and completed it would assist in staff retention and improving morale adding that staff were a critical part of hospital operations. – @ NyembeziMu