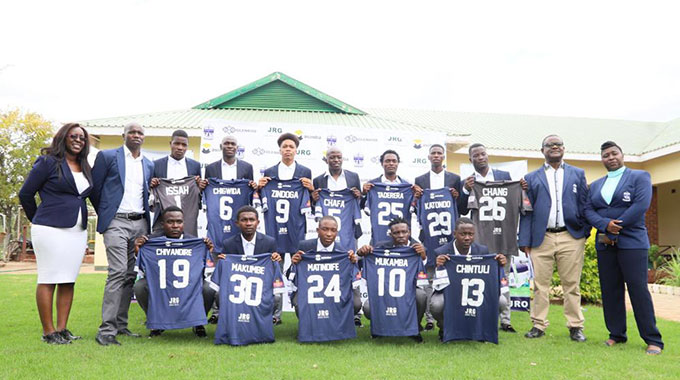 The Sunday News
Harare Bureau
Cranborne Bullets ………………….. 0 (0)
Ngezi Platinum Stars ………………. 0 (1)
NGEZI Platinum Stars booked their second consecutive Chibuku Super Cup final spot in dramatic scenes, beating Premiership new boys Cranborne Bullets at the National Sports Stadium yesterday.
Bruno Mtigo scored his seventh goal of the campaign just after the restart, before a heavy downpour forced the match to be played in a waterlogged pitch for the remaining 20 minutes, sending a clear message of the impossibility of following the international football calendar, which runs from August to May.
With heavy rains descending on the capital affecting a smooth flow of the match, Cranborne Bullets coach Nesbert "Yabo" Saruchera felt match referee Martin Chivandire should have called off the match.
"When it started raining the pitch became unplayable, and I thought the match officials were going to stop the game but they couldn't," said Saruchera.
His sentiments were echoed by his opposite, Rodwell Dhlakama who equated the last 20 minutes of the match to the game of water-polo.
"It was very difficult to play the match, it was like we were playing water-polo. The ball was not moving but again it was good for us as we had already scored," said Dhlakama.
Coming into the game as favourites, Ngezi Platinum Stars booked their consecutive final berth of the Chibuku Super Cup through Mtigo who did well to beat his marker inside the box after receiving a defence splitting pass from Denver Mukamba a minute after the break.
The inform Mtigo unleashed a powerful strike to give the platinum miners a one nil lead a minute into the second half. Ngezi Platinum Stars came close to getting an early goal, as three minutes into the match, Mukamba had some fancy footwork just outside the Cranborne Bullets penalty box, with the former Dynamos midfielder unleashing a powerful shot only to see the effort hitting the crossbar.
The Premiership new boys were to settle into the game and started to cause all sorts of problems for the platinum miners defence, but again it was the final third that failed the army side, with action swinging at both ends.
In another semifinal, hosts Dynamos meet FC Platimun in Harare today.
Teams
Cranborne Bullets: T Makoni, T Sibanda, M Mushangwe, D Mbewe, L Zvasiya, T Kachembere, W Kapinda, M Namakhoma, E Feremba, T Chibunyu, M Whata
Ngezi Platinum Stars: N Chadya, K Chigwida, D Chafa, (Mushonga 58 mins) M Mukumba, P Moyo, K Murera, W Makuva (Kadonzvo 58 min) , B Mtigo, N Chintuli, Q Amini, D Mukamba ( Chivandire 70 mins).