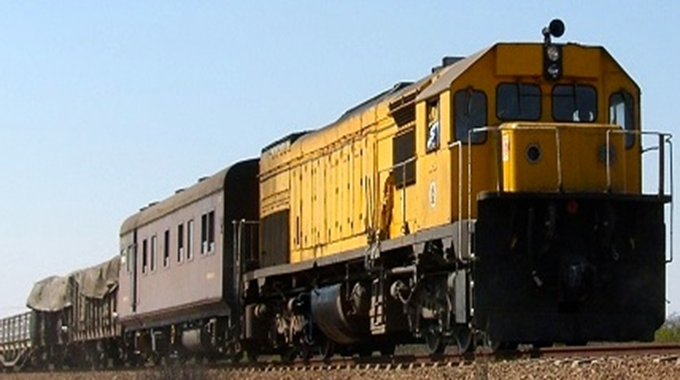 The Sunday News
Dumisani Nsingo, Senior Business Reporter 
THE National Railways of Zimbabwe (NRZ) has successfully refurbished more than 500 wagons at an estimated cost of US$10 million.
NRZ traction and rolling stock Chief Engineer Alfred Gunzo said since the beginning of the year, the company managed to refurbish 520 wagons at its workshops in Bulawayo, Harare, Gweru, Hwange and Mutare.
"So far we have managed to refurbish 520 wagons requiring varying types of repairs. The cost of refurbishing a single wagon ranges with the magnitude of the damage but generally it costs an average of US$20 000 to work on one wagon but the cost might be lower than that because some of the wagons have materials which are reusable," he said.
He said the company has about 4 000 operational wagons against a requirement of 5 000 to 6 000 for it to operate efficiently.
"Wagons are the nerve of the NRZ as these play an integral role in the freighting of goods. Currently we have about 4 000 operational wagons against a requirement of between 5 000 to 6 000. However, the number of wagons required at any given time depends on the business we get from our customers," said Eng Gunzo.
He said the company was satisfied with the performance of its engineering unit, Inter-Rail-Tech although business has been subdued of late due to the prevailing economic challenges the country is facing. Inter-Rail-Tech was established in 2017 to unlock the railways firm's engineering expertise and capacity. 
The sections previously provided engineering solutions for NRZ rail operations only but their activities have been expanded to take outside jobs.
NRZ recently signed an agreement with a Russian firm, United Wagon Co (UWC) for the supply of 100 open wagons. 
The Russian company is expected to deliver the wagons within 12 months upon finalisation of an export loan by NRZ. The 1 067 millimetre gauge wagons are to be used for cross-border shipments of coal, chrome ore and bagged grains. They will have 18,6 tonne axle load bogies, solid bottoms and a loading capacity of 54 tonnes or 65 cubic metres.