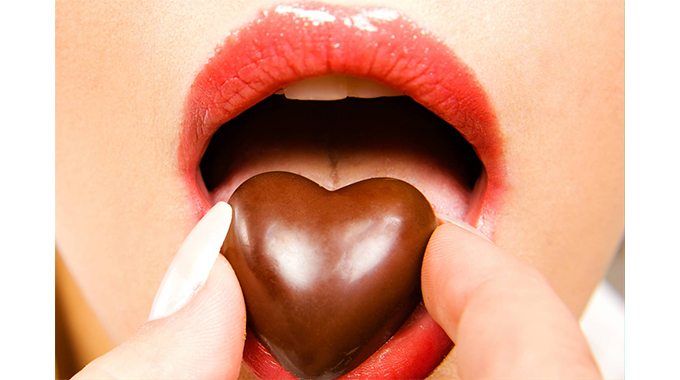 The Sunday News
Robin Muchetu, Senior Reporter
THANDOLWENKOSI Nkomo, a communications specialist who is also a councillor with the Zimbabwe Institute of Public Relations (ZIPR) notes that when organisations communicate with their various publics, they should be mindful and responsive to socio-cultural values and ethics governing their relationship with their publics.
He says, while culture is dynamic, the fact that there is public outcry over certain innuendos from some adverts is clear that the organisation will have communicated socially unacceptable messages. A local fast food outlet has been the topic of discussion for many social media users because of their alleged sexually charged adverts that have raised the ire of many. Gender activists have been top of the list of groups that are not amused with the adverts, mostly flighted on social media.
According to  Nkomo, "Organisations will advertise using whatever means  necessary in line with their needs which vary from organisation to organisation. However, what governs those means are the values of the organisations.
What we see in advertising and other corporate communications is an extension of the values of an organisation. You cannot separate values and how an organisation communicates and advertises its goods and services. A clash of values causes tension and this is what we are experiencing with these adverts, a clash of values between those of the organisation and those of the public who are interacting with the advertising messages," he said.
What does such marketing and social media advertising do to brands, the sexualisation of women to market certain brands?
"The sexualisation of media content is something that has been of concern locally and internationally especially in the context of issues to do with high rates of sexual delinquency. The portrayal of women as sexual objects is of particular concern especially when we look at concerns around gender-based violence. When brands keep on portraying women as sexual objects, they play a major part in perpetrating GBV.
"While sexualised marketing communications may appear to be boosting media impressions and publicity and possibly brand recognition and memorability, the long-term effects on society may be adverse. There is certainly a need to examine such issues in the context of Zimbabwe, however the concern over the low regard of women in sexualised advertising and marketing communications shows the need for organisations to be more responsive to social concerns around such content," he added.
What does this say about the PR team  in their approach to ensuring that they have a media presence?
"I believe the team (name withheld) is a creative team, one that has been bold enough to stretch the boundaries of imagination. Every brand needs such a team. There perhaps needs to be more engagement between the team of its various stakeholders on what is acceptable and unacceptable communication. Remember, the goal of communication is to not only enable understanding, but it is also to create relationships. So, in the quest to build mutually beneficial relationships, there is a need for more engagement on what and what is inappropriate messaging," added Mr Nkomo.
Is there anything called bad PR and advertising? How does a corporate get away with such kind of advertising?
"Advertising is one of the tools that can be used in the context of public relations. There are numerous examples of how seemingly innocent adverts have caused reputational damage worth millions of dollars following public outcry.
What we generally learn from the Zimbabwean situation is that low consumer activism towards corporations has led some to be less concerned about consumer values and attitudes. In other countries, consumers boldly take a stand against what they believe in and this is what makes organisations to be accountable and not get away with bad advertising and other bad communications" he further said.
Mrs Abigail Gamanya the National Director of Gender and Media Connect said the adverts were a reflection of how society views and perceives women as a whole.
"The ads are derogatory and misrepresent women who find themselves as the butt of the joke or storylines for marketing. The sexual innuendos are the order of conversations or satire at the expense of women. There is need for mitigation through social media guidelines as well as the Marketers Association of Zimbabwe to keep tabs on its members," said Mrs Gamanya.
Mr Gillian Rusike, the Executive Secretary for the Marketers Association of Zimbabwe said they could only go as far as advising their own members, not necessarily those outside their control.
"MAZ is a membership-based association, this means that whatever we subscribe to as an organisation is only applicable to our members. As MAZ we do have a set of ethics but they are only enforceable to those that are our members. If there is a complaint raised against our members, we have a right to talk to them and try to find a position that is amicable to both sides.
The Zimbabwe Gender Commission CEO Mrs Virginia Muwanigwa also gave her sentiments on how the adverts were impacting women.
"Advertising is part of the media informing people on goods and services available for sale. Denigrating any social group or misinforming the public directly or through innuendo is a practice that is in bad taste. It is unfortunate that the feedback from the majority of people who continue to patronise such services encourages them to continue," she said.
Some of the adverts read "Only avenues still selling juicy thighs and breasts." A blogger wrote last week, "For example, harmful social norms are reflected in an advert that suggests  through innuendo that a man who buys chicken for a woman, is at least owed some bit of sex [kana akutengera …. ngapinde hake amana]".  — @NyembeziMu