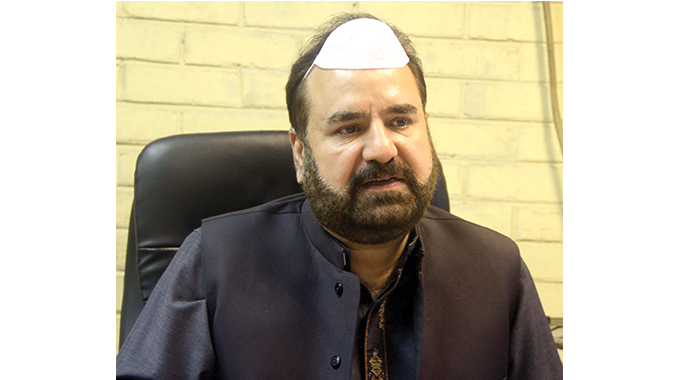 The Sunday News
Dumisani Nsingo, Senior Business Reporter
BULAWAYO-BASED Pakistani-owned milling firm, Flynote Investments will this year invest over US$1,5 million in setting up another state-of-the-art plant in Harare as part of its strategy to grow its business.
Flynote Investments managing director Mr Hafiz Naeem said the company was prepared to continue investing in Zimbabwe as it finds the country an attractive investment destination.
"There is no doubt Zimbabwe is one of the most attractive investment destinations in the world but inflationary pressures have over the past two years impacted negatively on the economy and this has affected business. However, I'm quite optimistic the country will find itself out of the woods soon and to that effect we are planning to open another plant in Harare. We are also looking forward to venture into the production of rice and manufacturing of stock feed," he said.
Flynote Investments, located at Thorngrove Industrial Site in Bulawayo is the third biggest milling company in the country's southern region after National Foods and Blue Ribbon. It is also into flour production and markets its products under the Evergold brand. Construction of its state-of-the-art milling plant started in 2013 at a total cost of US$1, 5 million with the company starting operation in 2016.
Flynote Investments group human resources manager, Mr Moses Mashavave also hinted on the expansion of the existing Bulawayo factory at a cost of about US$1 million.
"Plans are already underway to set up another plant in Harare, which is similar to this one. We have already acquired 20 000 square metres of land for the construction of a factory, which we expect to start in September, at an estimated cost of over US$1,5 million. We are also on an expansion drive here in Bulawayo. We have already procured machinery worth about US$700 000 and we are awaiting delivery of other ancillary equipment, which will see the amount of investment into the expansion project, amounting close to US$1 million. We are looking at this project being complete in July," he said.
Mr Mashavave also said plans are underway to come up with another plant in Chitungwiza after the competition of the Harare project.
He said the company has managed to stay afloat despite the turbulent economic environment prevailing in the country.
"Business has been good since we started as we managed to recoup our investment. When we started, we had 12 employees but now we employ 126 workers (28 women and 98 men), so this suggests we have been on an upward trajectory as a business because the operating environment has been quite enabling. However, as you are aware, we have been experiencing a drought and we had to import maize from Mozambique, Zambia and South Africa and this had a negative impact in terms of the revenue generation we were anticipating," he said.
Mr Mashavave said although the importation of grain using free funds has played a significant part in mitigating the shortage maize meal in the country, it was impacting negatively on millers.
"We are facing shortages of maize and wheat but due to the policy, which states that anyone with free funds can import, millers are feeling the brunt as there are restrictions, anyone with a National Biotechnology Authority permit can import. We can bring in maize from Brazil or Australia, which is organic but because of shortages, the market rarely considers that, thus consumers will even go for the genetically modified product. Thus, at the moment we are operating below break-even point because of this unfair competition," he said.
Mr Mashavave also bemoaned some anomalies in the allocation of subsidised maize from the Grain Marketing Board (GMB).
"We suggest that maize allocations should be done in a manner that promotes businesses that have the milling capacity. However, we are sometimes reduced to mere toll millers for either small millers or roller meal traders who don't have the milling capacity or do not own any milling plant but they get maize allocations more than plants with huge milling capacities," he said.
The company's factory has the capacity of crushing 300 tonnes of maize in 24 hours and is expected to double after completion of its expansion project. Mr Mashavave said the massive investment, which has been made by the company was an indication of the investor's confidence in the country as a safe investment destination. – @DNsingo