The Sunday News
EVERY former player has a moment that he treasures most from his playing days.
For Adam Maseko it is the 1974 BAT Rosebowl Trophy won by Mashonaland United FC now Zimbabwe Saints.
Chikwata had never won a national trophy and were enviously competing and watching their neighbours Highlanders FC's stock rise following the 1973 Chibuku Trophy and regional league titles conquests.
Maseko and his teammates had worked themselves hard to the Rosebowl final and once again the underdog tag was obviously on them as teams from Harare and Mangula (Mhangura) had dominated the scene except for one season when St Pauls Musami led by Father Davis won the league.
Maseko recalls: "That was the best day of my career. It was the first time at an airport and inside a plane. We travelled by air for the cup final and I was certainly overwhelmed by the first. It was the happiest day of my life and even to this day I treasure the occasion."
It turned out to be double celebration as Chikwata beat Salisbury Callies 2-1 to lift the title in a year their neighbours Highlanders won the Champion of Champions tie to be crowned league champions.
"To return home with Zimbabwe Saints' first national cup win was cause for double celebration. We were so happy and celebrated the win  back home also excited by the fact that many of us had taken a plane ride for the first time," said Maseko from his L Square home in Mzilikazi since 1952.
He was born at Mpilo Central Hospital on 11 April 1952 and grew up in Mzilikazi. He was a member of the Kwanongoma Boys Club and like most boys of his era, football in the streets was his favourite pastime. Maseko's peers, teammates and opponents were boys from Mzilikazi as they tended to group themselves according to the sections of the suburb they hailed from.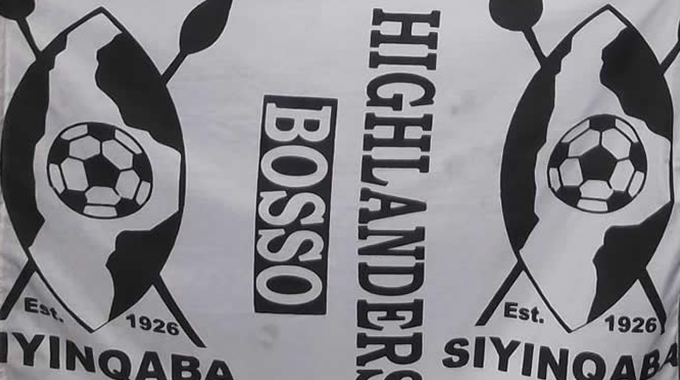 "When we grew up we were members of Kwanongoma where our leader was a Mr Nyoni, a gentleman who drove a Citroen.
"I had so many peers who were good in football. Some we played alongside each other for L Square or when we combined sections with others permanently opponents. I recall guys like Tommy Masuku, Chris Bhaa, Richard Mbence, Sikhosana and a guy called Stanford from P Square. We put so many hours on the game to be better and to stay away from crime," said Maseko.
He attended Mzilikazi Primary School from 1960 and played as a striker for the school team.
Maseko said during those days they played a lot of games against Lobengula, Lozikeyi and St Columbus's Primary Schools.
For his secondary school he proceeded to Mzilikazi High School where he was for his Rhodesia Junior Certificate from 1967 to 1968. He continued to play as a striker at school and recalls how he turned to a goalkeeper the same year.
By then he was already playing for Mashonaland United Under-18s with the likes of Max Tshuma and Zebron Magorimbo.
"In 1968 I was at the senior team's training sessions as usual where I would stand behind the goalkeeper Eddie Frano. If he failed to catch the ball I would  be behind him and it would appear coach Paul Kruger was taking note of my abilities. I was a striker at school and in the juniors and he threw me into action in one of the sessions and the rest became history," said Maseko.
In no time a teenager sensation had been born in national football and at 18, he found himself getting a national team call up.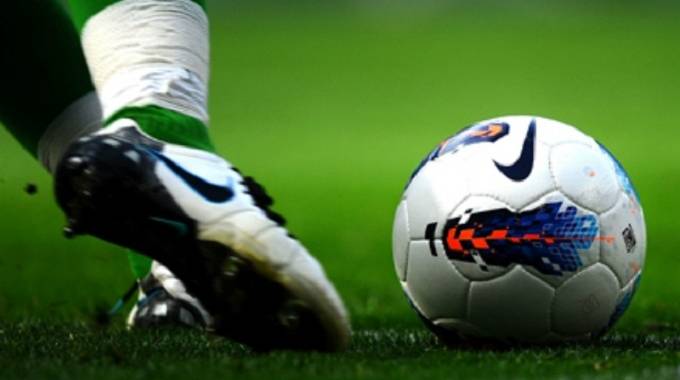 "It was an honour being called up for the national team that faced Australia for the 1970 World Cup finals qualifiers in 1969. I was the only black goalkeeper in contention with Rex Sheaby from Salisbury Sables, Rob Jordan from Callies and Stewart Gilbert from Arcadia. Jordan and Sheasby made the cut and I contend that they were the best. I am happy and honoured to have been among those great players. For the trials I went with my clubmates Gibson Homela and William Sibanda," said Maseko who was promoted in 1968 and made his debut in a 2-1 victory over city neighbours Eastlands.
He would, however, get his turn in national colours when he guarded the goalposts against visiting Kilmarnock from the United Kingdom in 1972.
Maseko says he had Homela, Stephen Chimedza, Peter Nyama, Chris Mhlanga, William Sibanda and George Shaya in the match that was drawn at Bulawayo's Callies Stadium, now the Bulawayo Chiefs Stadium. For years Mashonaland United continued to be one of the Rhodesia National Football League sides with a franchise and not winning anything.
In 1972 they survived relegation through the establishment of the North and South Region leagues. But 1974 marked the birth of a real giant when Chikwata fired by Soccer of the Year, Moses "Madalaboy" Moyo, William Sibanda, Emmanuel Sibanda, Simon Supiya, Nelson Mapara, Chita Antonio, Tendai Chieza and Gibson Homela won the BAT Rosebowl Trophy.
More successes followed with Saints reaching two cup finals in 1976, winning one, the Chibuku Trophy, 4-0 over Highlanders and losing by eight goals in the Castle Cup to Dynamos.
More club success followed in 1977 with a league and cup double for the Bulawayo lads. Maseko quit Zimbabwe Saints in 1975 at the age of 23 to coach in Kadoma.
"I was becoming too naughty and not comfortable with life in Mzilikazi and Bulawayo. A new challenge and environment is what I deserved so I went to live in Kadoma where I coached and played for David Whitehead in the lower division leagues and Midlands Stars," said Maseko.
He rates Chita Antonio, Nelson Mapara, Daniel "Dididi" Ncube and Nyama as some of the best strikers ever. In his time Maseko says players played for pride.
"It was about the badge of the team, our own pride and bragging rights, the ladies too," said Maseko with a cough and a smile.
In 1978 Maseko was lured by Kambasha Brothers (KB) Rockets FC of Kwekwe but was recalled by David Whitehead the following year.
Unfortunately the following year, he was involved in a car accident that saw him lose one of his legs.
"I then returned to Bulawayo where I have been since then," said Maseko.
He is now bed ridden most of the time as he cannot move with his artificial leg needing replacement.
His other leg too has been giving him problems after being bitten by a dog six months ago.
"I would be the happiest man if I got someone to replace my leg so that I am able to walk again, I also have problems with my eyes," said Maseko yesterday morning from his Mzilikazi home.
Being friends with Highlanders players like Chris Bhaa often landed him in trouble.
"After matches I would drink with Highlanders players and this did not sit well with Saints supporters who thought I was a traitor. Sport is sport, it brings friends and foe together. The rivalry was intense on the field between the two teams," said Maseko.