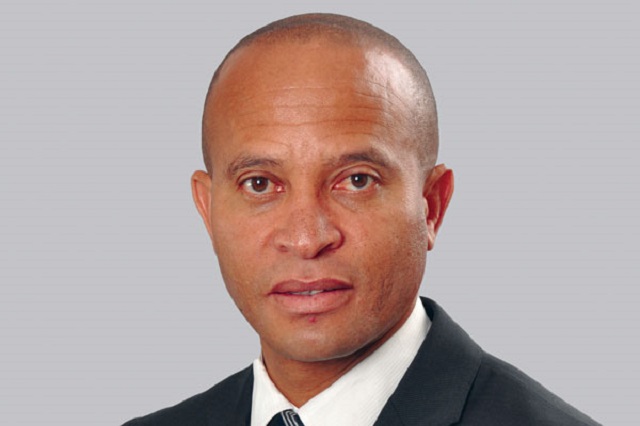 The Sunday News
Dumisani Nsingo, Senior Business Reporter
SECURITIES and Exchange Commission of Zimbabwe (SECZ) is lobbying the Government to grant it more legislative powers to put in place stringent regulations to penalise listed companies contravening stock exchange requirements.
SECZ chief executive Mr Tafadzwa Chinamo said a number of companies listed on the Zimbabwe Stock Exchange were flouting rules and regulations indebted to them as publicly traded entities.
"The commission is still battling limited information disclosure to shareholders and weak corporate governance standards by some listed companies.
This has been at the centre of some public squabbles reported in media recently. It's high time we all realise that adequate, equitable and timely disclosure of material information is critical for informed decision making, investor protection and ultimate market integrity and growth," said Mr Chinamo.
He said there was a need to amend the Securities Act to give SECZ powers to regulate listed companies. The Zimbabwe Stock Exchange (ZSE) oversees issuers of securities and reports to SECZ.
"There is currently limited and outdated supporting subsidiary legislation for the commission to effectively execute its mandate. The development and update of such pieces of legislation would go a long way in establishing an investor-friendly environment that boosts investor confidence," said Mr Chinamo.
He said the market was also characterised by shareholder apathy hence the voice of the minority was still not being heard due to lack of active shareholder participation.
"Shareholders take passive investment stances where they just invest and don't monitor such investments. It's high time investors get to know and understand that there are rights and responsibilities associated with any investment. Investors have a right to adequate and timely provision of material information about companies they are invested in for informed decision making purposes.
They have the right to question decisions by management of companies they invested in. They have the right to bring them to task on issues that matter," said Mr Chinamo.
The commission is on an investor education and awareness drive as it seeks to enhance investor participation in important matters affecting their companies. Mr Chinamo, however, said through modernising its operations the stock exchange had achieved key capital market development milestones in its bid to create a safe, efficient and transparent securities market.
"Investors have recently witnessed the resuscitation of the debt market which is an additional and or alternative capital raising avenue for companies.
On the same debt market are medium term notes with the lowest minimum subscription amount ever listed on Zimbabwe's capital market platforms.
The minimum subscription amount, at US$50, is all aimed at affording participation by all interested investors from all corners of the country and beyond borders while taking care of the lower segment of the society as well. You should also note that the medium term notes are mobile-based through Ecocash and Telecash to enhance the ease of doing business and financial inclusion," he said.
The commission has since initiated the application process for membership with the International Organisation for Securities Commissions (IOSCO), an international securities market standard setting body. In light of this development, SECZ is also in the process of reviewing various pieces of market legislation in line with international best practice for improved investor protection on a global market.
"In line with the national agenda to promote financial inclusion, financial literacy, ease of doing business and making access possible, the capital market's latest development is the launch of an online mobile trading platform (C-Trade) on the 16th of July.
C-Trade is an online mobile innovation developed to harness and promote participation of all investors in an efficient and convenient manner. The advent of C-Trade is set to revolutionise access to securities market investment by changing the way investors buy and sell shares on the stock market," said Mr Chinamo.
SECZ has also come up with mobile phone and internet applications for investors to place orders to buy or sell shares. He said the commission would continue to advise Government on key issues meant to address any underlying capital market challenges in order to create a conducive environment for increased investment and listings.
He said there have been a number of companies that have expressed interest to list on the Zimbabwe Stock Exchange.
@DNsingo