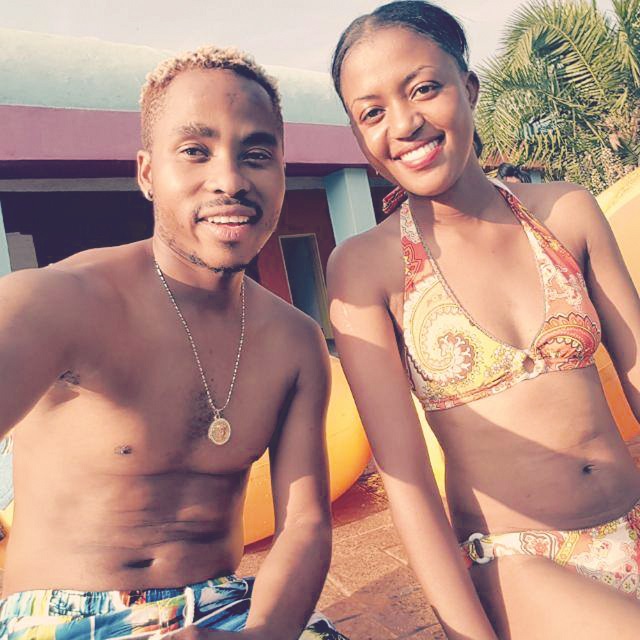 The Sunday News
Bhekumuzi Ncube, Sunday Life Reporter
Engagement breakup so soon!
Award winning rapper Cal_Vin last year posted pictures of him and longtime sweetheart, Shantel who wore an engagement ring silencing rumours that the lovebirds had made a controversial split.
However, it seems their engagement has lasted only a few months as the Z'khuphan hit maker told Sunday Life that the two had call it 'quits'.
"Shantel and I are no longer an item, and she has since left town. We had our own problems that escalated when my son was born. Shantel is the first girl I have been loyal to. I told her everything and I never kept secrets. I really loved her. However, I'm very happy being a father and the feeling is remarkable. We have a beautiful 'thing' going on with the mother of the 'young king'. We are all overjoyed to have been blessed with a handsome boy," he said.
With celebrities increasingly creating marketing gimmicks to promote their upcoming projects, time will tell whether Cal_Vin has really broken up with Shantel for good.
If Cal_Vin's shocking revelations are true, their breakup might be considered one of the "shattering" breakups as their relationship was gradually winning fans' support.
Cal_Vin said he was more focused on being the best father and making his family happy
"I have high hopes that my son will achieve great things in the future and I'm determined to be the best 'dad'. My son will grow under special care of his parents. I named him King because the best will come out of the boy. It's every parent's dream that his or her children grow up to become noble people in life. I will balance my time on stage with that of Cal_Vin JR as well as my family," he said. @NcubeBhekumuzi