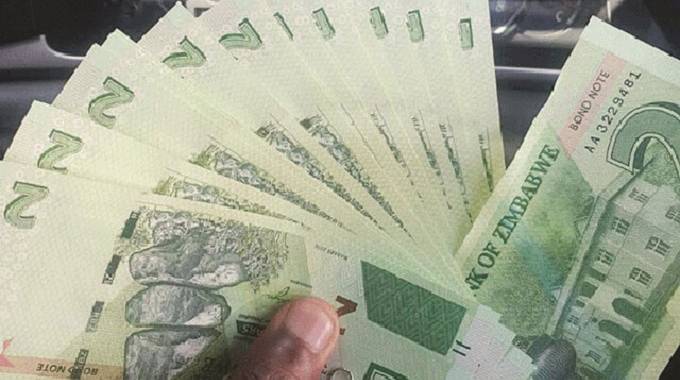 The Sunday News
Dumisani Nsingo, Senior Business Reporter 
COMMUNITIES in rural areas such as Bulilima and Mangwe districts of Matabeleland South Province are at the mercy of unscrupulous businesspeople who are refusing to accept RTGS dollars, demanding consumers to pay in foreign currency, notably the rand.
Mangwe-Plumtree Business Association chairperson Mr Golden Dube said most grocery shops located close to neighbouring countries' borders of Botswana and South Africa were refusing to accept payment in bond notes including mobile phone transactions, preferring to sell their products in foreign currency.
"Most of the shops in rural areas are no longer accepting bond notes as payment. Most of the shops are owned by South Africa-based Zimbabwean businesspersons and these instruct their employees not to accept the local currency and only sell products in rand, pula or the US (United States dollar). This has left communities in a predicament as foreign currency is very difficult to source," he said.
Mr Dube said the situation has exacerbated to the extent that communal farmers are now demanding to be paid in foreign currency for their livestock.
Mr Dube said there was a need for the Government to expedite the re-introduction of a local currency to curb a growing mismatch between cash dollars and RTGS dollars. Meanwhile the Plumtree business community donated three tonnes of mealie-meal, 100 blankets and clothes to Cyclone Idai victims in Chimanimani two weeks ago.
@DNsingo