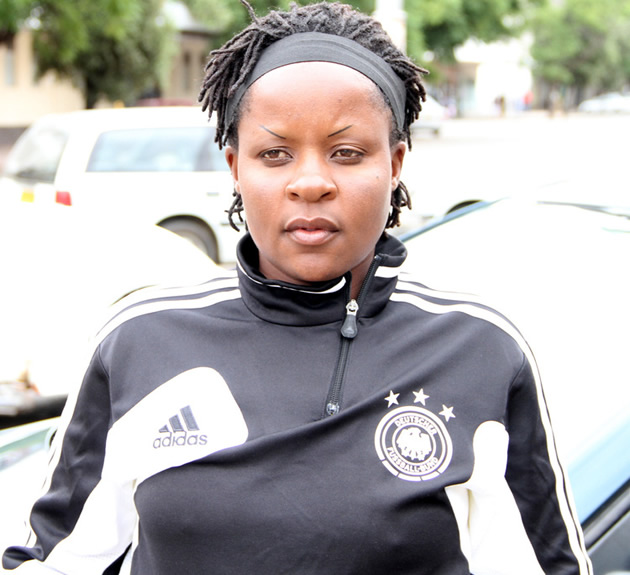 The Sunday News
Ngqwele Dube, Sports Correspondent
MIGHTY Warriors coach, Sithethelelwe "Kwinji 15" Sibanda is cautious ahead of their participation in this year's Cosafa Women Championships despite putting up a great show last year to lose in the finals.
Kwinji said the short time they have to prepare for the tournament scheduled for 12- 22 September in Port Elizabeth, South Africa, will work against them.
She said other teams have already been preparing while her team will go into the tourney on the back foot.
"We have limited time as we are only assembling on Tuesday but other teams have already been preparing for the tournament. We are just going to have one week with the players and we have to do the most in that period," said Sibanda.
Despite the Mighty Warriors having played Mozambique last month (August) in a friendly match, Kwinji said poor preparations for the match meant there was little she could have done in terms of tactical training.
She said they just went and played with the only benefit accruing to fringe players who got the chance to feature in the match and gained the needed exposure and experience.
"We simply have to stay positive and work within the limited confines and also work extra hard because the reality that we have to face is that other teams are more prepared than us," said Sibanda.
In the 2018 Cosafa Women Championship draw held last week, Zimbabwe were placed in Group C together with Swaziland, Namibia and East African guest nation, Uganda in what seemed like a fair draw.
Kwinji said there are no longer any walkover teams as countries were dedicating resources towards developing women football hence it would be folly to think it is an easy group.
She said the draw is tough and it is made worse by the fact that only group winners proceed to the next round hence they have to put in all their efforts to ensure they emerge victorious in the group.
Kwinji last week named a 30-member provisional squad that heads into camp on Tuesday and the final team will leave for South Africa on 10 September.
Squad
Goalkeepers
Shebba Rauli, Chido Dzingirai, Lindiwe Magwede, Cynthia Shonga
Defenders
Sheila Makoto, Lynett Mutokuto, Sarudzai Chikowore , Edline Mutumbami , Danai Bhobho, Nobuhle Majika, Nobukhosi Ncube, Sithembile Nyoni, Diana Nyika
Midfielders
Emmaculate Msipa, Marjory Nyaumwe, Mavis Chirandu, Greater Banda, Rumbidzai Zhoya, Felistas Muzongondi, Peacemore Kenende, Evermore Mutandwa, Kudzanayi Chiparausha, Concilia Madotsa
Strikers
Maudy Mafuruse , Rutendo Makore, Erina Jeke, Berita Kabwe, Shamiso Mutasa, Elizabeth Bvunzawabaya, Susan Nyama