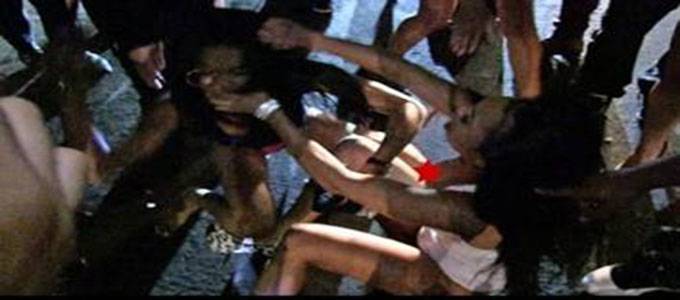 The Sunday News
Rumbidzai Mhlanga, Sunday Life Reporter
THE arrest of 40 rowdy youths who went on the rampage in Bulawayo's CBD following a drinking binge on Saturday last week makes for sad reading.
The visibly drunk teenagers between 14 and 18 years were reportedly disturbing the flow of traffic along as they jumped in front of moving vehicles and danced in the middle of the road risking being run over.
They also exhibited improper levels of excitement as they were shouting and screaming all over the streets. The arrest came at time when youth delinquency in Bulawayo has been on the increase since the rise of the infamous "Vuzu" parties which gained popularity in Bulawayo in 2015.
These illicit parties involve alcohol binges, casual sex and drug abuse, putting young people at the risk of contracting sexually-transmitted diseases.
Research has shown that most of the teenagers who attend Vuzu parties were boarders because they lacked entertainment at schools. It then follows from that research that the death of afternoon sessions in the city is apparently contributing to teenagers to actively participate in alcohol binges where dangerous drugs, alcohol abuse and sex competitions are held.
In separate interviews with Sunday Life club owners and managers in Bulawayo also confirmed that the death of afternoon sessions was contributing to wild parties or orgies where alcohol binging, casual sex and drug abuse takes place.
Former Horizon bar manager, Xolani ''Joe Da OG'' Ncube said back in the days clubs used to host afternoon sessions entertainment for teenagers where they would have harmless fun, get together and interact as the same age in a safeguarded place under supervision.
"Club Vision, Blue Magic and others used to have afternoon session parties for the youth where they used to have fun, enjoying music and dancing off their energy in a secured and controlled place where they could not drink alcohol, all they had was soft drinks," said Joe.
He added: "Meanwhile, what the children did after such orderly organised shows led to the banishment of those afternoon sessions hence leading to the emergence of the infamous Vuzu parties. The rowdy teenagers would engage in street fights, others would be bullied and abused with all forms of violence."
A club owner who preferred anonymity for professional reasons said afternoon sessions were a good source of entertainment for teenagers although they were later banned by the police because some unscrupulous club owners were selling alcohol to the teenagers.
This publication also spoke to one of the teenagers who was attending an event she termed "first Saturdays."
"First Saturday when the schools close is a youth get-together and we will be having fun, partying while we enjoy coming of age as we relieve school stress and get into the festive mood," she said.
"We do drink alcohol because alcohol is the in-thing you know, and it's fun. This is because we have no any other way of entertaining ourselves since clubs no longer host afternoon sessions for us where we can enjoy under supervision," said the teenager who preferred anonymity.
Entertainment-starved teenagers have now resorted to organising parties on their own with the help of money driven adults who only focus on getting money from teenagers as they sell alcohol and drugs to them back-door.
Lack of entertainment at schools has also seen youths seeking entertainment in immoral ways, adolescents mostly who are at boarding schools claim lack of entertainment activities in schools is fuelling notorious parties as they turn to them for entertainment.