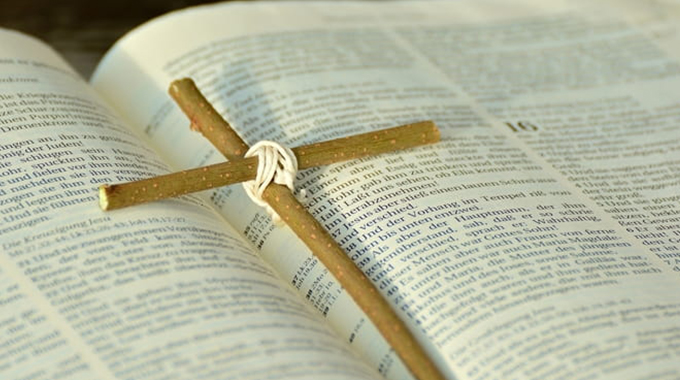 The Sunday News
Sunday sermon with Apostle Chisale
It was because they praised and danced before God and God did the rest by causing the enemy to fight one another and destroy one another, all this because of praise and dance. When we begin to praise God in the midst of our problems, our pain and our confusion, the enemy is being mocked and destroyed by reason of praise and dance. In verse 25 "And when Jehoshaphat and his people came to take away the spoil of them, they found among them in abundance both riches with the dead bodies, and precious jewels, which they stripped off for themselves, more than they could carry away: and they were three days in gathering of the spoil, it was so much." What God is going to do for us is more than what we have gone through, the blessing that he is bringing to us after what we have suffered will overwhelm us. There will be a greater restoration of health, healing, breakthroughs, financial prosperity and church growth like what we have seen with the children of Judah.
Nations will marvel. There is going to be a gathering of spoils from the enemy's camp that will be so much.
In verse 26 "And on the fourth day they assembled themselves in the valley of Berachah; for there they blessed the Lord: therefore the name of the same place was called, The valley of Berachah, unto this day." Whatever is going to happen after the restoration, let us not forget to bless the name of the Lord. In verse 27 "Then they returned, every man of Judah and Jerusalem, and Jehoshaphat in the forefront of them, to go again to Jerusalem with joy; for the Lord had made them to rejoice over their enemies." We are coming into a season of rejoicing over our enemies. Everything that has mocked us, mocked our nation, our education sector, our health sector, our families, we shall rejoice over them because God is giving us victory through the mystery of praise and dance.
We see in the entire Bible that whenever this mystery of praise and dance was activated by God's people, they experienced victory. I want to encourage the nation to do the same, then to sit back and watch and see God bring a greater transformation, a breaking of discouragement and giving us joy. We see in the Bible the wall of Jericho fall because of the children of Israel who praised and danced around it. In Acts 16:25-26, Paul and Silas were beaten, chained and put in prison. I believe blood was flowing down their backs because of the beatings, maybe their hands were broken, maybe they were unable to eat, yet in spite of their pain they understood the mystery of praise and dance. We are told in verse 25 "And at midnight Paul and Silas prayed, and sang praises unto God: and the prisoners heard them." How can you sing praises while you are beaten so much, but Paul and Silas did not allow pain to stop them from praising the Lord? I know we are going through pain, but let us not allow such from praising the Lord because praise exalts God above everything.
In verse 26 it says "And suddenly there was a great earthquake, so that the foundations of the prison were shaken: and immediately all the doors were opened, and every one's bands were loosed." Here the Bible emphasises that ALL doors were opened. So praises open all doors. There are doors that need to be opened in your life. We see the mystery of praise opening all doors. It didn't say some doors, it said ALL doors. I don't know which doors you are believing God for as an individual, family, nation, let's praise God, let's dance before God in this season. We will see a greater opening. Even the prison guard and his family were born again because of Paul and Silas who knew how to praise God in the midst of hard times.
Ladies and gentlemen spiritual walls will fall when we start to praise and dance before God. In 2nd Samuel 6:20-23 we see David singing and praising before the ark as he was bringing it into the city of David. David was leaping and dancing before the Lord. We see Michal, Saul's daughter looking through a window. She saw King David dancing before the Lord and she despised him in her heart. If the king could dance before the Lord, remember the king had everything, who are we not to dance before God. In verse 20-21 "Then David returned to bless his household. And Michal the daughter of Saul came out to meet David, and said, How glorious was the king of Israel to day, who uncovered himself to day in the eyes of the handmaids of his servants, as one of the vain fellows shamelessly uncovereth himself! 21 "And David said unto Michal, It was before the Lord, which chose me before thy father, and before all his house, to appoint me ruler over the people of the Lord, over Israel: therefore will I play before the Lord." When we are dancing and praising before the Lord, it is before God and not men.
Let us not do this to please men but to please God. Because of David's dance, when people despise praise like Michal, we see a curse of barrenness upon her life. She died without a child because she despised the praise and dancing of David. It was the praise and dance of David that caused Michal to be barren. When we praise and dance before God, we can cause the enemy to be barren.
In Mark 6:21-28 we see the head of the prophet John being beheaded simply because of a dance. The king's daughter danced so well that the king asked her what she wanted. We see her mother advising her to ask for the head of John the Baptist. She was granted her wish because she danced so well. What more when we are to praise and dance before God as individuals and as a nation, demonic heads of Covid-19, unemployment, sickness and barrenness will be cut off. Let's praise God in the midst of this pandemic. God is above everything. May Zimbabwe arise and shine for the light has come.
Feedback: [email protected]