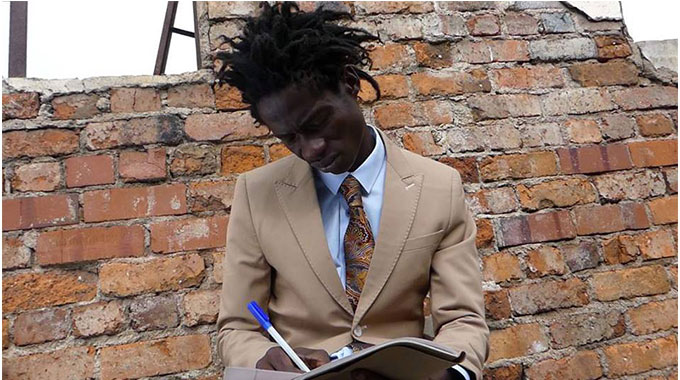 The Sunday News
Sunday Life Reporter
ZIM Dancehall chanter, Tocky Vibes, put up a spirited performance at a church gala in Kadoma last week in what will probably go down as his musical radar regaining show following his unusually low profile this year.
His two-hour scintillating performance at the All Families International Church (AFIC) ministries centre in Rimuka, Kadoma, the Mari hit-maker proved that he is still a force to reckon with as he sent the crowd into delirium.
Thousands of congregants at the church who were celebrating their 2019 Big Sunday had to put aside their Bibles for a while and slide into jubilation as the Zimdancehall star took them through his yesteryear hit songs.
He belted out jams such as Mari, Tocky aenda nenyika and Mhai among other songs that brought the roof down at the venue packed by a crowd of about 8 000 people.
Speaking soon after the show, the dreadlocked artiste said he was moved by the people of Kadoma and highlighted he never thought he could be so loved at a church platform.
"Firstly I would want to thank Prophet Chamunorwa Nyamupinga who accorded me the chance to come and perform at his church. When I heard that the church was in Kadoma, I thought I would perform in front of a small crowd but I was wrong because there was actually a crowd bigger than those I encounter in Harare and elsewhere," he said.
Gospel diva, Bethan Pasinawako also wowed the crowds at the same event and left the congregants asking for more. The Ndinzvereiwo hit-maker got people singing along and exhibited theatrical stage craft.
Prophet Nyamupinga, the promoter of the show, highlighted that the church's objective was to tame all the youths by bringing entertainment for them and at the same time getting them to God.
"As a church we want to promote good values. We want to weed out the bad habits including violence among our youths and promote societal cohesion. We are therefore using entertainment so that we get to them and teach them the gospel of salvation as well as inculcate good morals. 
"We also had to invite the musicians so that people know that outside Harare and Bulawayo, we can still have great places of convergence for the good work of the Lord. We had high profile people who were with us and we wrapped up the day with healing and deliverance of hundreds of people," he said.
Overseer Pharoah Neuso, highlighted that similar shows would be lined up at the AFIC church saying the church was gratified that the main objective had been achieved.
"It is one of the church's duties to promote peace, unity and national healing. A lot of youths were inspired by the performances and we are confident that they will want to pursue music and leave bad behaviour. That is our mission as AFIC ministries. Since our formation we have done great things for the people of Kadoma and we are committed to doing more," he said.