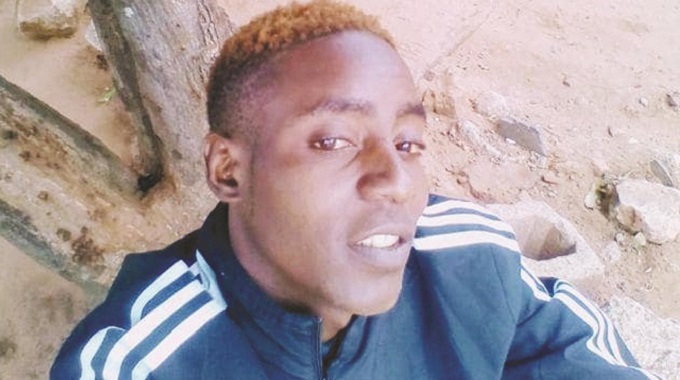 The Sunday News
Peter Matika, Senior Reporter
A VICTORIA Falls-based Division One footballer was last Sunday viciously assaulted and had his jaw broken in an alleged unprovoked, but yet frenzied attack by a prominent sports teacher from the resort town.
Tyson Ncube (23) who is captain of Mosi Rovers, was reportedly assaulted by Ngonidzashe Tanuke, a teacher at Mosi-oa-Tunya High School, who had allegedly demanded Ncube to buy him beer at a sports bar.
In an interview, Ncube alleged that he and Tanuke were not close friends but knew each other from the community.
"It was around 2am, I was leaving Chinotimba Sports Bar from watching a game (on television). I was heading for home, when he grabbed me and started demanding that I buy him alcohol. I told him I didn't have any money but he wouldn't have it. He began shoving me before he started punching me. I thought he was just horse playing before I realised he was serious.
"That is when I tried to defend myself. He is a big man. He grabbed me and punched me. I managed to break free from his grip, when I pushed him away and began walking away. Suddenly I felt this thud and
I remember seeing a sudden darkness and a very sharp and unexplainable pain on my face. It was a bottle that had hit me, he hit me with a bottle, it had contents," said Ncube.
Ncube said he had to seek medical attention in Zambia, before being turned back. He eventually sought medical attention in Bulawayo.
"I sought medical attention in Zambia where they told me that in order for them to attend to me I had to drop all charges against Tanuke," said Ncube, who had trouble talking.
Ncube said he managed to escape but all he remembered was that when he was on the ground, Tanuke was throwing hard blows, in punches all over his body. He alleged that Tanuke told his sister that he wanted to rip his stomach open. He reported the matter to the police in Victoria Falls.
"Police to this day have done nothing. How does a whole police force ignore such a thing? As it is I can't eat, sleep as I am in great pain," said Ncube.
Tanuke, however, professed ignorance on the matter, saying he didn't know Ncube but ironically, later said he was ready to meet him in court.
"I don't know him, we will meet in court," he said before abruptly hanging up the phone.
Matabeleland North provincial police spokesperson Chief Inspector Siphiwe Makonese said she had not received a report on the matter but would have police in the resort town immediately look into the matter. — @peterkmatika