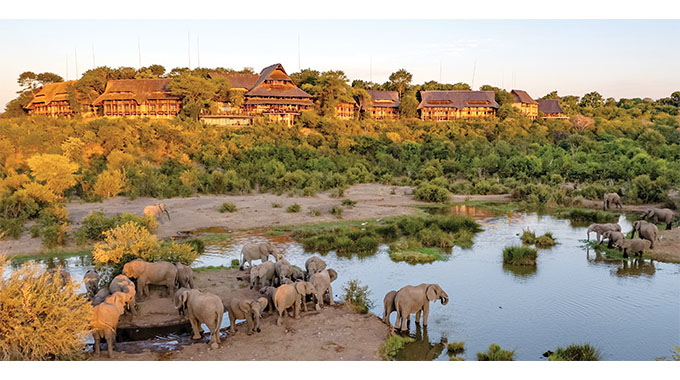 The Sunday News
Sunday News Reporter
The Victoria Falls Safari Lodge is getting a fresh new look, with new furniture, soft furnishings and décor across its 72 rooms and central area, which includes the Buffalo Bar and MaKuwa-Kuwa Restaurant. 
Africa Albida Tourism (AAT) chief executive Ross Kennedy said the refurbishment, which will be completed by the end of June, was part of the hospitality group's continual reinvestment in its properties and products to ensure its offerings remained world class. 
"We are constantly enhancing our offerings, and this refurbishment exercise comes just six months after we opened Victoria Falls Safari Spa, the destination's largest and first purpose-built spa. In a very competitive destination in an equally competitive market and region, it is important to listen to your trade partners and your guests, and keep the offerings and products fresh, alive and vibrant. At the same time, we watch and listen to trends and tastes and always seek to not only keep pace with, but ahead of our competition. Innovation, review, upgrades and new products such as our Victoria Falls Safari Spa, all support these plans for growth. At 74.6 percent occupancy, our April 2023 compares with the peak years of 2017 to 2019. Vic Falls is back," he said. 
To minimise disruption to guests, much of the work in central areas, such as painting, is being done at night, so guests will wake up to new colours, pictures and baskets on walls, and new chairs in MaKuwa-Kuwa Restaurant over the coming weeks, he added. 
Interior designer Mrs Belinda Jones said she wanted to do justice to the key elements of this iconic thatched structure which soars seven levels, such as the rough textures, grass, gum poles, timber, woven basketry and leather. 
"The main theme has always been Ndebele. We will be reintroducing those vibrant colours and traditional elements," Mrs Jones said. "Large canvases will pick out elements of the Ndebele art and traditions." 
She has drawn her inspiration for Victoria Falls Safari Lodge's new palette from the changing colours of the sky, which, along with the wilds of the Zambezi National Park, including a waterhole frequented by elephant, buffalo, and a variety of other game, make up its spectacular panoramic vista. 
"The hotel is westward facing with views of the bush and the vast sky stretching into the horizon. We can celebrate all of the hues of the sky from the deep morning blues to the extraordinary sunset colours. With views over the waterhole, and small game on the property, we are spoilt with so many animals around. They too will be celebrated in the hotel, photographically and in the artifacts," she added. 
Victoria Falls Safari Lodge is AAT's flagship accommodation offering, while the hospitality group's portfolio also includes Victoria Falls Safari Club, Victoria Falls Safari Suites, Lokuthula Lodges and The Boma – Dinner and Drum Show.