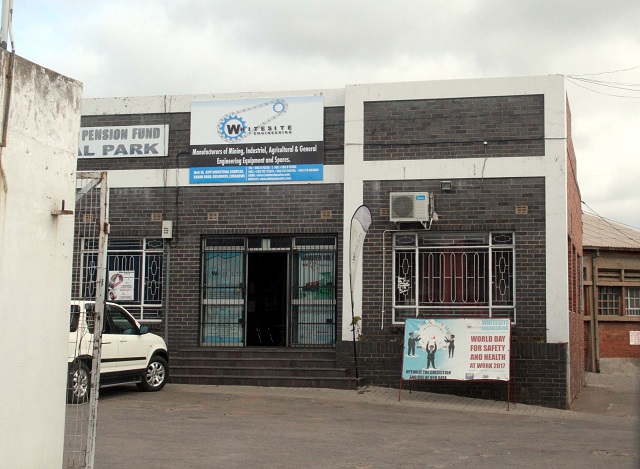 The Sunday News
Dumisani Nsingo, Senior Business Reporter
BULAWAYO-based engineering firm, White Site Engineering has set sights on exploring the Botswana market as it seeks to grow its business.
White Site Engineering managing director Ms Charity Mudhubiwa said the company was considering tapping market opportunities existing in Botswana following overwhelming enquiries on its wide range of products across various sectors of the economy.
Ms Mudhubiwa was part of the high powered business delegation that accompanied President Emmerson Mnangagwa on a State visit and a business conference in Botswana in February.
"We have taken the small-scale mining machinery concept across the borders. There was a (business conference) function that was held when the President went to Botswana for a business interaction, it brought about people interested in mining that were interested in most of our equipment and insisted that we should come and market the small-scale miners' equipment concept as it wasn't popular there," she said.
The company was invited by the Botswana Chamber of Mines to exhibit at the Trade Up North Mining and Construction to be held in Francistown in July.
Trade Up North presents the latest technologies and equipment, services, machinery for mines and mining industries in exploration, excavation, processing, production and export as well as introducing investment opportunities in Botswana for mining companies.
"We were also invited to come and exhibit at the Trade Up North exhibition by the Botswana Chamber of Mines and sell the small-scale mining equipment ideology there. They were impressed with most of the machinery and equipment and showed interest mostly in the rail maintenance equipment, agricultural implements including our hammer mill and if we get a positive response we are likely to consider exporting," said Ms Mudhubiwa.
Last year the company manufactured a hammer mill compatible with small-scale miners.
The hammer mill has the capacity to crush six to eight tonnes of gold ore per hour and has a 30 horse power engine.
For the mining sector the company also manufactures a wide range of mining consumables, which include amalgam barrels and stamp mills while it also manufactures components for the agricultural and general industrial sectors and employs 25 people.