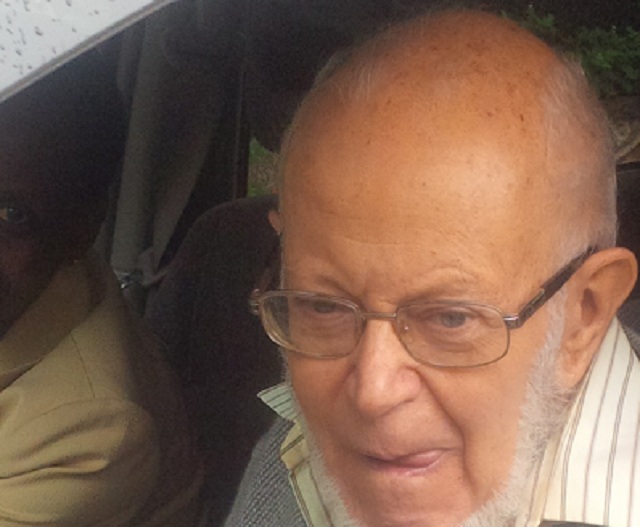 The Sunday News
Joel Tsvakwi, Sunday Life Reporter
THE late Natural History Museum curator and internationally acclaimed herpetologist, Dr Donald George Broadley has been described as Africa's highest herpetologist after collecting over 52 000 species of reptiles and amphibians.
Broadley died on 10 March this year, after succumbing to an illness. He died at his home in Matsheumhlope, Bulawayo at the age of 84. Because of his ability to "speak" with the reptiles, 12 species of snakes were named after him.
Broadley was ranked as the third world's most productive living author of reptiles, after Albert Karl Ludwig Gotthilf Gunther, who discovered and named 340 reptile species and George Albert Boulenger who gave scientific names to over 2 000 species of reptiles.
Addressing friends, scholars and members of the museum last Monday during Broadley's memorial, the regional director of the National Museums and Monuments western region — Dr Moira Fitz Patrick described the late Broadley (Don as he was affectionately known) as a giant in the field of herpetology.
"Don was a giant in African herpetology, his field experience vast, his knowledge deep and his generosity unlimited," said Dr Patrick.
A herpetologist is one that studies reptiles and amphibians. Dr Broadley's over 98 field trips and research from 1956 to 2010 had made him establish a solid herpetology foundation.
"Almost single handedly, he forged a solid foundation for the herpetology of his beloved Zambesiaca region through his creation of one of the finest collections in Africa and through his careful descriptions and comprehensive revisionary works.
"Broadley's influence in the field of herpetology, the snake man as he was also known in some circles surpassed his work. This would be enough for one lifetime, but Don's influence on his field was far greater than the sum of his works.
Don shared his knowledge gladly, collaborated widely and instilled an enthusiasm for herpetology in all he met," said Dr Patrick.
The surviving and practising herpetologists are said to have been in one way or the other natured by Dr Broadley.
"All of us who study African herpetology are also part of Don's legacy, we follow his footsteps and are grateful for the trails he blazed," said Dr Patrick.
Broadley served the museum for over 60 years, having joined the institution in 1956, with only a collection of 1 000 specimen available at that time, as indicated by catalogues.
Broadley will be remembered for his immense 60-year contribution to African herpetology and in his honour a gallery dedicated to house snakes and amphibians was named after his name at the Natural History Museum.
He was born on 29 May 1932 at 9 Priory Road, Stamford, Lincolnshire and named after the Australian batsman who was greatly troubling the English bowlers at that time.
He did his primary school at the Park Road School and after school he served two years national service at the Royal Airforce.
After a brief spell as Director at the Salisbury snake park 1959-1961, his desire for field work and research made him join the National Museum as Assistant Keeper of Zoology in Mutare in 1961.
His stint in Mutare saw his collection of snakes being transferred to the city, where it grew to 6 000 specimens, which were kept at a room in the civic centre before being moved to the actual Museum in 1962.
In 1980 then a senior curator together with the herpetological collections 40 000 specimens were transferred to the Natural History Museum in Bulawayo.
Broadley retired from his post as curator herpetology in June 1991, a year before he married his assistant Sheila Broadley nee Mazena.
Despite a spell in hospital following a right hip replacement he continued to work in the department as a research associate.
In 1995, he was appointed curator emeritus, 15 years after his official retirement.
Curator emeritus is the title given to a retired expert who is requested to retain his official post as a curator.
He is survived by his wife Sheila and their 24-year-old marriage was childless. As per his request, his body was cremated on Wednesday soon after a church service.