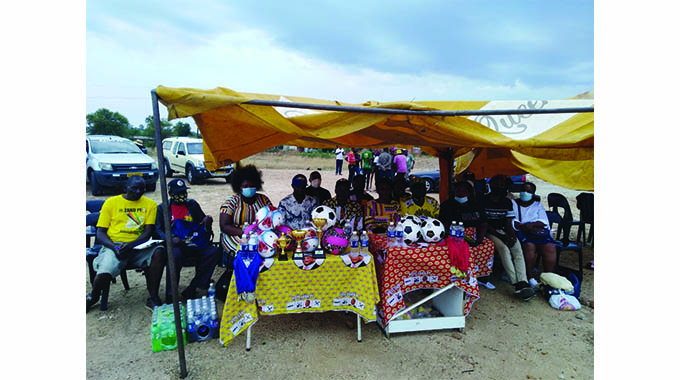 The Sunday News
Mehluli Sibanda, Senior Sports Reporter
ZANU-PF District Co-ordinating Committee (DCC) Area Two in Bulawayo yesterday hosted an Under-20 one-day six-team football tournament for boys at Lobengula Youth Centre as a way of combating social ills.
Youths from over 10 suburbs converged on New Lobengula for a football fiesta. A number of accolades were in store for the participating teams and players in the form of medals, soccer balls and monetary prizes.
Ntando Mlilo, the DCC Area Two vice-chairman said the idea was to spread the tournament to the other four Zanu-PF DCCs in Bulawayo.
"We don't want this to start and end with Area Two but us being the biggest DCC in Bulawayo, we want to give birth to so many tournaments of this nature that we will drive through DCC one, three, four and five then whoever were the champions in those DCCs meet on the pitch. It's a way of combating drug abuse, alcohol abuse, teenage pregnancies, it's a way of combating all that."
Area Two DCC chairman Paul Mutara said they were approached by the youths from Ward 14 who asked what could be done for them to stay away from bad habits.
"For us as Zanu-PF to come here and have this tournament is to show that there is a lot that young people can do but they need sponsorship,'' said Mutara.
Cowdray Park met Vitality of Old Lobengula in the final but the match could not be completed due to bad light and resumes this morning.
— Follow on Twitter @Mdawini_29