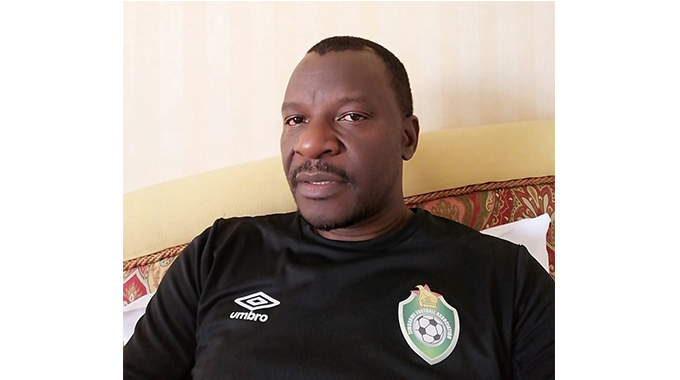 The Sunday News
Mehluli Sibanda, Senior Sports Reporter 
THE Zimbabwe Football Association board expected to make a decision in the coming days on how the country's senior men's team will travel to Algeria for an Africa Cup of Nations qualifier next month.
With most countries restricting entry due to the coronavirus, the biggest challenge for the Warriors team management has been the issue of flights to Algeria. Wellington Mpandare, the Warriors team manager said the non-availability of flights from Zimbabwe to Algeria or even from Europe to the North African country has proven to be a headache when planning the trip.
Zimbabwe play Algeria in an Africa Cup of Nations qualifier in Algiers on 12 November before the two teams clash at the National Sports Stadium four days later.
"There are no flights to Algeria, even from Europe there are flights to Algeria. We have looked at all options available and we are stuck on that issue. We were hoping to have concluded on the issue of flights last week but that is the only outstanding issue. The Zifa board will decide on the best way forward,'' Mpandare said.
When the Warriors travelled to Malawi for an international friendly two weeks ago, the issue of flights was also a challenge and at some point the players, some who had flown all the way from Europe faced the prospect of enduring a combined 1 200 kilometres on the road to and from Blantyre. A chartered flight was secured for them in the end. Zifa could look at chartering a flight to the Algerian capital and pick up some of the players from Europe along the way in countries such as Morocco.
A squad of 23 for that will make the trip to Algeria and should be announced this week with all the players that coach Zdravko Logarusic wanted all available.
"The players that the coach wants their clubs have no issues with releasing them. We sent out invitations to all players that the coach wants, we have been in touch with the players and the clubs, all is in order there.
South Africa based players finish their assignments on 4 November with England domiciled midfielder Marvelous Nakamba last to finish off his club assignments with Aston Villa to face Arsenal on 7 November. Mpandare said they are still looking at when the players can get into camp before the trip to Algeria.
Meanwhile, the Zimbabwe national women's teams are in camp in Harare ahead of next month's Cosafa tournaments in South Africa. The Mighty Warriors are preparing for the Cosafa Women's Championship which is taking place from 3-14 November in Nelson Mandela Bay while the Cosafa Women's Under-17 Championship is taking place in the same city from 4-14 November.
@Mdawini_29