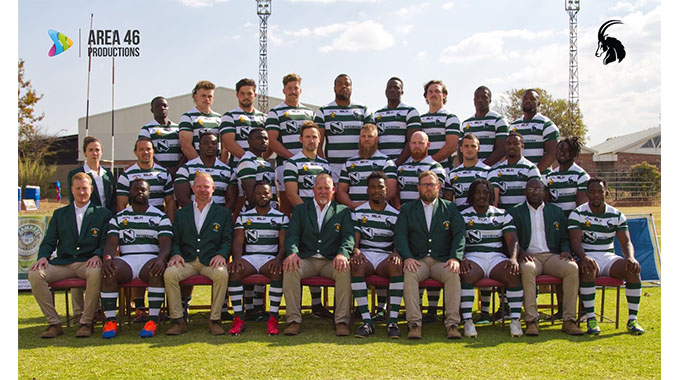 The Sunday News
Mehluli Sibanda, Senior Sports Reporter 
AFTER two consecutive wins in South Africa's Currie Cup First Division, the Zimbabwe Goshawks go out searching for their third win in a row when they face the Border Bulldogs at the Sisa Dukashe Stadium in Mdantsane, Eastern Cape this afternoon.
The Goshawks, whose campaign started off with a 34-10 loss to the Black Lion of Georgia have recovered to beat the Simbas of Kenya 22-21 and Boland Cavaliers 23-22. 
Brendan Dawson's men headed into this weekend's fixtures in eighth spot on the 10-team log, only better than the Simbas and their opponents for this afternoon.
Aiden Burnett, who led the Goshawks against the Boland Cavaliers said they were geared up to face the Bulldogs. 
According to Burnett, the Goshawks are looking to take advantage of the fact that the Bulldogs are not having a so great season so far. 
"We always train to win, this is our pre-season before the World Cup qualifiers so mistakes will be made but we are always looking to go forward. 
"Playing against Border this weekend, they haven't had the best season but it should be a hard game.
I know the last time we played them we came out second best so we are going out there as underdogs but we are feeling very confident,'' Burnett said.
Hilton Mudariki makes a return to the starting 15 and will lead the team while Burnett starts on the bench. 
Zimbabwe Goshawks: Victor Mupunga, Brian Muntanga, Bornwell Gwinji, George Saungweme, Godwin Mangenje, Biselele Tshamala, Sean Beevor, Nyasha Tarusenga, Hilton Mudariki (captain), Taku Musingwini, Tavonga Ablant, Marcus Nel, Shayne Makombe, Russell Dinha, Conor Kennedy
Replacements: Liam Larkan, Matthew Mandioma, Tyran Fagan, Kelvin Kanenungo, Aiden Burnett, Carlos Matematema, Keith Chiwara, Takudzwa Chieza
– @Mdawini_29