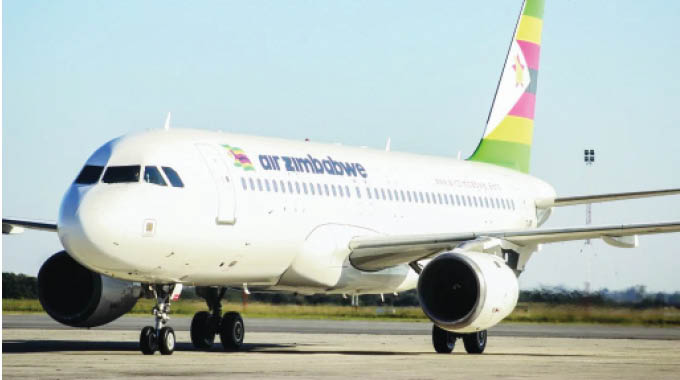 The Sunday News
Njabulo Bhebe, Business Reporter
THE Civil Aviation Authority of Zimbabwe (CAAZ) says it is on the verge of implementing new regulations aimed at boosting passenger confidence in the aviation sector as it seeks to revive the industry which has been hard-hit by the Covid-19 pandemic.
Speaking during an online conference on ''Transport, Logistics and Infrastructure key for Economic Recovery'' last week CAAZ acting director-general Ms Margaret Mantiziba said the key to revive the aviation sector and cultivate the confidence of the passengers was needed to channel more resources into the industry.
"We are looking at the key to recovery of the industry being the speed in which the public gains confidence in the safety of air travel in this new normal as it is important that people feel safe in a plane for a longer period, not just few hours. In order to restore the confidence, the regulatory authority which is the other arm of the Civil Aviation Authority of Zimbabwe has developed regulatory guidelines for airport, aircraft operators and other stakeholders for the management of passengers in the context of the Covid-19. These guidelines will ensure uniformity in a manner in which we treat our passengers and the manner in which we facilitate them," said Ms Mantiziba.
She also emphasised on the need for service providers to become full participants in the revival of the sector through incentivising airlines as it was going to ensure a speedy restart and recovery of the industry.
"Interventions should not be limited to Government only but, also service providers should consider extending incentives to support the airlines so that they can restart operations. In our situation we have handlers and other players in the industry who can also incentivise the airlines," she said.
Zimbabwe as a landlocked country depends mostly on air transport to connect with the international community which makes the aviation sector a major player in the growth and development of the country's economy.
Ms Mantiziba also highlighted how Covid-19 has crippled the sector as it has forced many countries to adopt measures such as restrictions on movement and closure of ports of entry in bids to prevent the spread of the deadly pandemic.
"From the month of April when the lockdown was implemented from the end of March and comparing the figures to that of 2019 figures we have recorded a 99 percent drop in passenger movement, 97 percent drop in aircraft movement, 55 percent reduction in cargo movement and 28 percent reduction in over flyers that is aircrafts which fly over Zimbabwean air space and airports and air navigation revenue from a CAAZ point of view have declined and continue to decline by 95 percent in terms of revenue," she said.