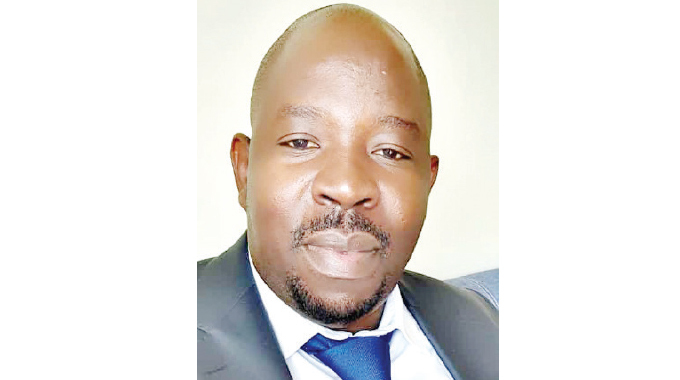 The Sunday News
Judith Phiri, Business Reporter
ONE of Africa's most decorated gemologists and former Minerals Marketing Corporation of Zimbabwe (MMCZ) mineral evaluator, Engineer Clever Sithole, has joined the Africa Institute of Small-Scale Mining (AISSM) as director of Innovation and Business Intelligence.
Headquartered in South Africa, AISSM has an extensive network transcending the whole of Africa and its goal is to assist small-scale mining companies and individuals with the right knowledge, skill and network to foster growth. 
It also aims to integrate logical disciplines along the value chain from exploration to mining and mineral processing as they operate in the areas of training, research, advocacy and consultancy.
Eng Sithole said at AISSM he will be responsible for implementing innovative solutions that enable business growth strategies for artisanal small-scale miners (ASM) across Africa. Among his other duties, he said he also will mobilise international donor support for start-up mining projects, design technical systems that enable implementation of formal mining, training and sustainable resource extraction for artisanal miners.
 "At the AISSM I will be the vital cog in mobilising international donor support for the establishment of Africa's first gemstones certification laboratory and training. This comes through practical exposure and experience working at a USAID-funded project for the Islamic Government Republic of Afghanistan where I successfully implemented and managed the project as the DAI Invest head gemmologist."
He said he established the Silk Road Heart Gemmological Laboratory and Lapidary as the head gemologist for USAID DAI LLC Invest (USA) in Afghanistan. Eng Sithole is an internationally accredited gemologist who trained at the Gemological Institute of America, World Gem Foundation (Spain), SSEF Swiss Gemmological Institute (Switzerland), HRD Antwerp Institute of Gemmology (Belgium), Indian Diamond Institute (Surat, India), European Gemological Laboratory (EGL, South Africa).
He is also a Certified Coloured Stones Grader and Pricing Specialist (Gem-A, UK), Certified Pearl Specialist (CPAA, USA), GIA Accredited Jewelry Professional, Diamonds and Coloured Stones Graduate (GIA), B.Eng (Hons) in Mining and Mineral Processing Engineering (MSU).
Currently, Eng Sithole is enrolled for an MSc in Mineral Resource Management at the University of Free State, South Africa. His past experience includes 13 years of working experience at MMCZ. He is also an associate member of the Accredited Gemologists Association (AGA), USA.
AISSM also offers artisanal and small-scale miners an outcome-based theoretical and practical training. 
The training offered provides the miners with sufficient knowledge to operate their minerals based SMMEs safely, efficiently and environmentally friendly. It creates opportunities for disadvantaged communities, youths, the physically challenged and women across the continent through various initiatives and programmes.
"The AISSM will also be helping Africa to attain some of its Millennium Sustainable Development Goals in poverty alleviation, employment creation and creating a viable resource extraction industry for the African continent."
"Zimbabwe miners stand to benefit from this initiative where AISSM will come up with systems for crowd funding, capital sourcing through financial institutions, joint venture initiatives, international donor support, and also the programme will invite pitching competitions for luring Foreign Direct Invest (FDI) for miners within the continent."