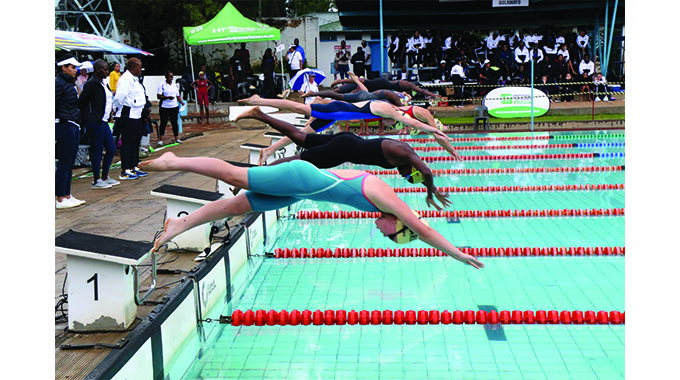 The Sunday News
Ellina Mhlanga, Senior Sports Reporter
IN an effort to expose more of their athletes to major competitions, Zimbabwe Swimming are this year set to field an increased number of swimmers at the forthcoming Africa Aquatics Junior Championships to be held in Mauritius.
The Africa Aquatics Junior Swimming and Open Water Championships are due to take place from December 6 to 9.
It was initially penciled for September in Sudan but was moved to December with Mauritius now hosting.
Zimbabwe Swimming named a 16-member team yesterday comprising of eight girls and an equal number of boys.
Most of the team members represented the country at the African Union Sports Council (AUSC) Region Five Youth Games last December in Malawi where some of them got podium performances.
Zimbabwe Swimming chairperson Zanele Nkomazana said they have increased the numbers for the upcoming championships so that more swimmers get the needed exposure for their growth.
"In the past we have sent four swimmers – two girls, two boys. So we decided this year (to send more swimmers), because we are trying to grow our sport and expose as many of our swimmers to this competition basically for them to enjoy it and to want to do more.
"We are looking beyond Paris 2024, so this our main squad. Majority of them went to Region Five Games and they were a development squad that we sent to Region Five. This is the squad that regrouped. Part of this squad also is going to go to African Games in Ghana (next year).
"So we are preparing them for the four years to come. This is our main squad that we want to make they get Olympic times for 2028.
"So we have given them enough time to prepare for this competition. We have given more swimmers an opportunity to attend this continental gala instead of four," said Nkomazana.