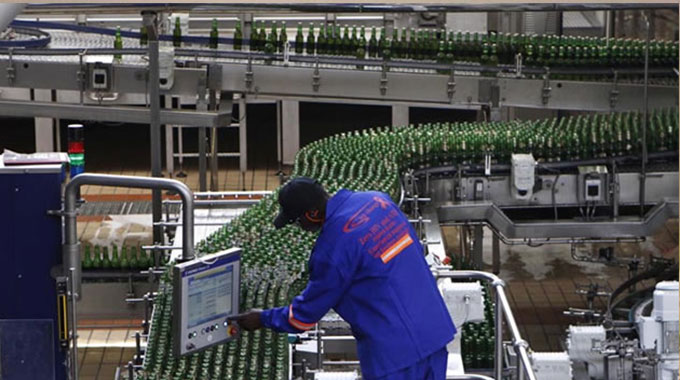 The Sunday News
Munyaradzi Musiiwa, Midlands Correspondent
ZIMBABWE Glass Industries Limited (Zimglass) has courted a new investor who is set to take over the company before the end of the year, judicial managers, Petwin Executor and Trust Company have revealed.
Zimglass is the country's sole producer of flint glass used for the bottling of soft drinks. The company also used to produce amber glass and green bottle beer containers, pharmaceutical containers as well as wine bottles among other products.
In a statement, Zimglass judicial manager Mr Winsley Militala said the Gweru-based flint glass manufacturer had found a possible suitor to take over the operations of the company which has been lying idle for close to five years. Although Mr Militala did not give comprehensive details pertaining to the opening of the company, the deal with the new investor is expected to be concluded in the next three weeks.
"Petwin Executor and Trust Company duly appointed liquidator of Zimbabwe Glass Industries Limited under master's reference HC 5069/14 wish to inform shareholder(s), creditors and other stakeholders that we have received an offer for the assets of the company in their entirety as a unit. We are completing the process of verifying the integrity and source of funds to be utilised as purchase consideration in the transaction. We believe this exercise will allow for the successful winding-up of the affairs of Zimbabwe Glass Industries Limited (Zimglass) within the next 21 days. Accordingly, stakeholder(s) are being advised to exercise caution when dealing with the assets and business until further notice from the Liquidator," he said.
The company once resumed production of flint glass in 2012 and was set to produce about 12 600 tonnes of the product annually after it refurbished its blast furnace as well as replacing outdated equipment. The company had received a US$7 million capital injection from its parent company, Industrial Development Corporation of which US$5,5 million was supposed to go towards the completion of the refurbishment exercise, while US$1,2 million was to be used as working capital.
The company then ceased operations in 2014. The opening of Zimglass is also expected to reduce the country's import bill as well as generating foreign currency.
Delta Company secretary Mr Alex Makamure told Sunday Business that his company has heeded Government's call for austerity measures and minimised the importation of PET and cans packaging and encouraged flint bottle circulation in an endeavour to reduce the company's foreign currency demands which will in turn reduce the country's import bill.
Delta used to be Zimglass' major customer. Mr Makamure said the company was injecting more bottles in the market as one-way packages such as PET and cans were being imported. Mr Makamure said Delta was importing glass bottles from South Africa, Tanzania and Egypt.