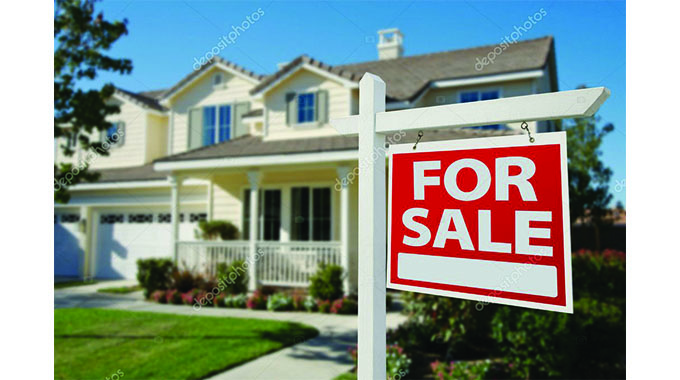 The Sunday News
Vusumuzi Dube, Online News Editor 
A TOP official from a commercial bank in Bulawayo is allegedly locked in a house ownership wrangle with a widow as he is refusing to vacate her property claiming that there is a verbal promise for right of first refusal in the event that the property is put up for sale.
Mr Obert Munyadzi, who is listed as a personal banker, has been a tenant to Mrs Steliwe Mutambe (66) in Suburbs since 2010. The house was left to Mrs Mutambe's son, Jonathan (46) following the death of her husband after she had inherited another property in Glen View, Harare where she is  staying with Jonathan who has down's syndrome.
However, due to Jonathan's medical condition, she retained control of the Suburbs property. According to sources, Mr Munyadzi has been resisting vacating the rented property and has been arguing that there was a verbal agreement between the two parties for him to get a first refusal when the property is being sold, at a cost of US$25 000. He has reportedly further claimed that he had in the past made renovations valued at US$15 000 hence the price should further be reduced to US$10 000. Mr Munyadzi is further claiming that a tree within the property damaged his Mazda 323 vehicle hence he should also be compensated as Mrs Mutambe had specifically instructed that the tree should not be felled.
"It is sad because as it is, Mrs Mutambe is now bedridden. She recently suffered a stroke. At the same time, she has to take care of Jonathan, who is living with a disability. They have no source of income ever since Mr Mutambe's death in 2007, save for those houses.
"Now, all she wants is to sell that property so as to pay their medical bills, but she is now being told of a verbal agreement, which she is not even aware of. Further, Mr Munyadzi is claiming he did renovations valued at over US$15 000, which she did not even approve let alone made aware of," said a relative who is taking care of the Mutambes in Harare who identified herself as Mrs Musonza.
She further claimed that Mr Munyadzi was taking advantage of the Mutambes as he was insisting on paying rentals of US$150 for the house, which also has a cottage, in local currency, "using whatever exchange rate he wanted."
"As it is Mrs Mutambe cannot even travel to Bulawayo to check on her property as she fears that Mr Munyadzi will chase her away from her own house. He has even engaged lawyers to have her appear in high court over her own property. What complicates things now is that she is bed ridden after the stroke and is in urgent need of medication. We feel Mr Munyadzi is now taking advantage of her ill health, knowing that even Jonathan cannot challenge him because of his disability and hence now wants to buy the property for next to nothing, claiming the existence of a verbal contract," said Mrs Musonza.
Contacted for comment, Mr Munyadzi initially asked this reporter to call him only after 8pm as he was at work and not allowed to use his mobile phone during working hours.
"Who gave you my number. You will not get a comment from me so please stop calling me," he later said briefly.
He later gave his phone to an unnamed woman who claimed that it was a wrong number.