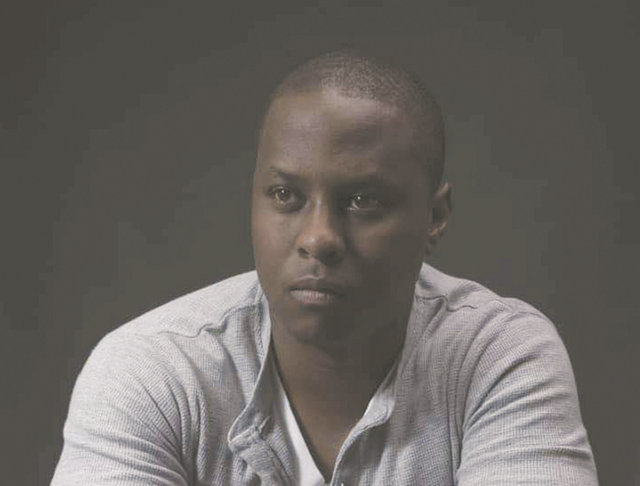 The Sunday News
Bruce Ndlovu, Sunday Life Correspondent
EVERY good film or television production needs a good villain and on the small screen they don't come bigger than Jack Mabaso, the murderous villain who has sent chills down many a spine whenever he appears on South African soapie Generations: The Legacy.
Generations is perhaps the most popular production to come out of the southern half of the continent and as its popularity has soared, so perhaps has the infamy and legend of Mabaso, a man played with aplomb by veteran South African actor Vusi Kunene.
A list of the most notorious small screen villains would be incomplete without mention of Mabaso, the black glove wearing crime supremo who has never been hesitant to play dirty when the moment demands it.
However, for every villain there is a hero and for years foes of wily old Jack have been yearning for someone to put an end to his reign of terror.  Into the shoes of the hero steps Munya Chidzonga, a man who is no stranger to being a villain while on the small screen. Nicknamed the Diamond Boy, Chidzonga was not a favourite of his housemates while on the Big Brother house, surviving eviction a record nine times as fans watching on the outside found his rebellious nature attractive much to the chagrin of his housemates.
Now Chidzonga, as a debutant on Generation, will attempt to do what countless other characters have tried and failed to do on the soapie: end Mabaso's role as Generations' resident crime lord.
"It was an absolute honour to work with the guy and I remember that I had to pinch myself a few times to remind myself while we were on set that this was real. I kept looking at the famous Jack Mabaso glove in disbelief because I couldn't believe where I was," he said of his time on the Generations set.
Chidzonga pinpointed Kunene as the one actor with who he shared chemistry with on the star studded set.
"More than anyone I shared chemistry with Vusi Kunene because the character that I play is trying to apprehend him. I grew up watching him when I was younger and I remember thinking that I want to work with this guy when I grow up," he said.
When Chidzonga appears on Generations for the first time on 15 August, few will know that the role of Detective Chakunda is not one that he initially auditioned for. Getting a role on one of the biggest small screen productions in Africa, one that attracts an estimated eight million viewers per episode, was not an easy task.
"Thirty seconds on Generations is a long time. Every second that you're on Generations it means eight million eyes are watching you.
That's a lot and goes a long way in boosting your career. For me this is just another accomplishment in an already distinguished career.
Actually I had auditioned for Generations last year but I didn't get that role. At that time, the casting director said that they will keep me in mind when another role turns up and I didn't think much of it at the time. After a while, they then called my agent and said we want Munya Chidzonga for another part. That's how I became a part of the Generations cast," said Chidzonga.
Despite those impressive numbers, the Diamond Boy has not been overawed by the experience.
"The best way to build a brand is to be the best at what you do. For me being on Generations is just another day in the office.
Continued excellence at what I do means that I will get these high profile roles once in a while," he said.
For the actor, an appearance on the soapie is the realisation of a lifelong dream, a dream that began when he was still a schoolboy.
"We all know Generations. We all grew up watching it because it is a franchise that has been running for over 20 years. I grew up with Generations and I remember when I was in school at collage I would watch it and say I want to be on this show," he said.
An appearance on Generations marks the end of what some would say is a comeback for Chidzonga, who had to take time off from his acting career to become a proper family man.
"After the birth of my second child I took time off to concentrate on family. This was a conscious decision because I really felt that I needed to dedicate more time to them. So I closed my film distribution company which I only reopened last year.
Since we reopened we have been doing well. We've been to a few festivals and its all full steam ahead for us we also just came from the Durban Film Festival where we were happy with what we managed to achieve.
"Once my son was old enough I decided that it was time to step back into the limelight. Maybe I shouldn't say when he was old enough but that's difficult to gauge exactly but I felt that I had given it enough time and it was now time for me to return. I had a stint on Rhythm City last year which went really well for me and I was happy with that," he said.
With a debut on Generations on the immediate horizon, Chidzonga is now ready to charge ahead with his acting career.
"I'm turning my complete attention towards the business of film. I'm now looking for new people that I can work with be there writers or producers. I'm trying to tell more of the Zimbabwean story and I'm willing to work with talented people who share the same ambition. I'm also looking forward to telling more of my own story as well," he said.