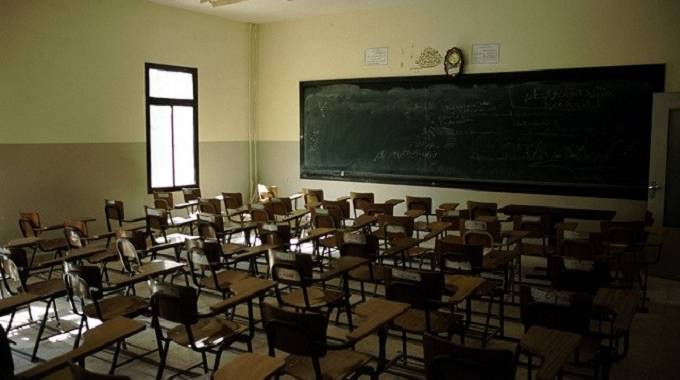 The Sunday News
AS consultations are underway regarding the roadmap to reopen learning institutions in the country, school authorities must make sure that the learning environment ticks all the boxes in as far as ensuring safety of learners is concerned.
What all stakeholders must understand is that what is important is the safety of learners, and everything else can be attended to later. That is precisely the reason why President Mnangagwa ordered learning institutions across the country to close on 24 March, earlier than scheduled, so as to combat the spread of the coronavirus. The ongoing lockdown is also meant to curb the spread of the pandemic.
The United Nations Children's Fund (Unicef), a United Nations agency responsible for providing humanitarian and developmental aid to children worldwide, says schools and colleges should follow basic health principles to keep learners safe. Unicef recommends that sick students, teachers and other staff should not come to school, schools should enforce regular hand washing with safe water and soap, alcohol rub/hand sanitiser or chlorine solution and, at a minimum, daily disinfection and cleaning of school surfaces. Schools should provide water, sanitation and waste management facilities and follow environmental cleaning and decontamination procedures. Schools should promote social distancing (a term applied to certain actions that are taken to slow down the spread of a highly contagious disease, including limiting large groups of people coming together and individuals standing at least one metre apart).
Unicef adds that schools must consider cancelling any community events or meetings that usually take place on school premises. In addition, schools should clean and disinfect school buildings, classrooms, kitchens and dining facilities, and especially water and sanitation facilities at least once a day, particularly surfaces that are touched by many people (railings, lunch tables, sports equipment, door and window handles, toys, teaching and learning aids etecetera). Schools should also implement social distancing practices that may include staggering the beginning and end of the school day, cancelling assemblies, sports games and other events that create crowded conditions. In addition, it is recommended that schools create space for children's desks to be at least one metre apart.
It is behind that background that we believe schools, particularly in Bulawayo, should consider issues raised by Bulawayo Mayor, Clr Solomon Mguni last week. Clr Mguni urged caution in reopening schools as the city is facing challenges in supplying water needed for personal hygiene to stop the spread of the coronavirus.
The mayor has said schools in the city must invest in water storage containers before reopening in view of the water crisis. The Bulawayo City Council last week imposed a six-day weekly water shedding exercise to try and conserve water and schools are not spared from the programme.
"It will be amiss for me not to mention that as we think about reopening of schools, it will be important that the stakeholders in the education industry think about the water situation the city currently find itself in. I must state that as of Friday May 15 2020 the city's supply dams stood at 30 percent full meaning, they are 70 percent empty. With water being an essential component in the fight against Covid-19 (coronavirus), we would urge our schools both private and public to complement the efforts of the city of rolling out water bowsers by installing Jojo tanks. This is mainly to ensure that when the city bowsers come to deliver water there are enough containers to empty those bowsers and we are able to practice safe hygiene at all times."
He said the outbreak of Covid-19 has brought with it a new set of values and added tasks; hence the public must adjust behaviour. Primary and Secondary Education Permanent Secretary Mrs Tumisang Thabela also told a Parliamentary Portfolio Committee last week that modalities of the reopening of schools were being worked out. She said schools will open in a phased approach, starting with national examination classes and final year students at tertiary institutions. She also revealed that Zimsec June ordinary and Advanced Level examinations will run from 29 June to 22 July.