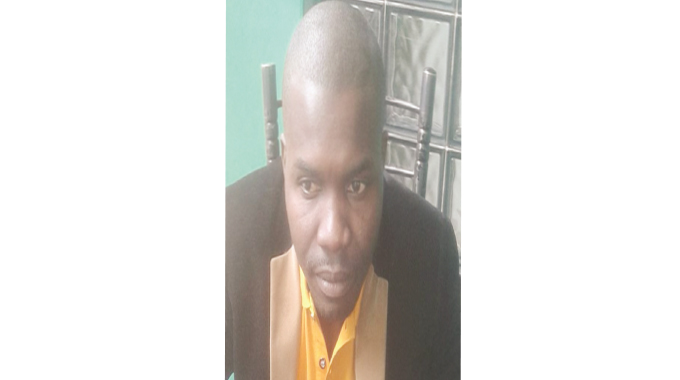 The Sunday News
Vusumuzi Dube,Online News Editor
RESIDENTS from Bulawayo's Ward 24 will have to wait for another day for them to participate in a virtual 2022 budget consultation meeting after their councillor, Arnold Batirai removed everyone from the WhatsApp group insisting that a physical meeting be held.
The local authority last week announced it will for the second year running, hold WhatsApp-based budget consultation meetings and also present the 2022 budget projections via the social networking platform. The local authority introduced the concept so as to allow residents to contribute to the crafting of the budget due to the Covid-19 lockdown restrictions.
According to the Covid-19 lockdown measures, gatherings are being limited to 100 people. The local authority is required by law to hold consultation meetings when coming up with a budget, with residents having the power to even reject the budget proposal if they feel council had not adequately consulted them.
However, on Thursday residents from Ward 24 who had joined the WhatsApp group to participate in the consultation meeting were unceremoniously removed together with council officials by Clr Batirai. Ward 24 consists of Nkulumane 4, Nketa 6 and 8.
"We don't have a budget consultation today, actually we need a date where at least 100 people will attend as required by law, and this group has 35 people, so we need 100 at the hall on a date to be advised. This is a budget consultation which gives an opportunity to residents to air their views either with or without data. Remember, we as council we have to be accountable to residents so at this platform there are so many negatives which if I start to mention, I will not be able to complete. So thank you for the group, let's liaise and come up with a date for face to face meeting," wrote Clr Batirai before he removed all the participants.
Contacted for comment, a defiant Clr Batirai revealed that when the group was initially formed on 10 September he had raised his concerns but council officials chose to ignore him hence his decision to remove all the participants from the WhatsApp group.
"That group had 35 participants and at that particular moment about five had data so I felt it was not proper for me to allow a budget consultation meeting to go ahead with just five people which is why I then removed the participants and closed the group.
"I have requested that they set a date for the physical meeting and I have made it clear that no virtual meeting will be held for Ward 24," he said.
Commenting on Clr Batirai's stance, the Mayor, Clr Solomon Mguni expressed disappointment that the move had since deprived residents from the ward an opportunity to participate in the budget making process. He said it was vital that all residents participate as the budget had far reaching changes that they had to consider.
"What Clr Batirai has to understand is that council did not just decide to hold these virtual meetings but there is a council policy in place regarding meetings with our stakeholders in light of the Covid-19 pandemic and this policy has not yet been changed.
"We have spoken to the councillor and he has told us his position at the same time we have spoken with Ward 24 residents and what is surprising the residents are saying they have no qualms with a virtual meeting so we still trying to reconcile these varying positions," said Clr Mguni.
The Mayor said it would be unfair for the local authority to hold a physical meeting just for Ward 24 residents while they had held virtual meetings for the other 28 wards.
"What has to happen for now is that we will have to re-organise another virtual meeting because residents have clearly stated that they wanted an opportunity to air their views," said Clr Mguni.
The local authority has proposed a $24 billion budget for the coming year which consists of a $16,8 billion revenue budget and a $7,9 billion capital projects budget.