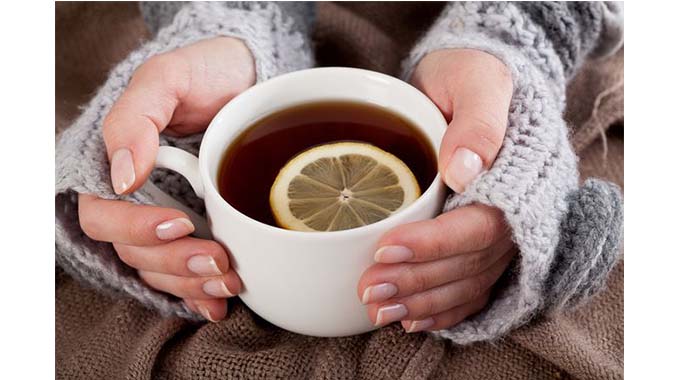 The Sunday News
Vincent Gono, Features Editor
"WE believe traditional healers have an important place but have yet to establish that they have a place in the treatment of all medical diseases, and they do need discipline."
This was a salutary remark with an undertone of suspicion that was made about three decades ago by the then Health Minister Dr Timothy Stamps after one revolutionary traditional healer Benjamin Burombo claimed to have found the cure for Aids.
Dr Stamps' remark has remained the official attitude towards traditional medical practice in Zimbabwe where practitioners are still regarded as maverick, unscientific and outright fake with but slow, perfunctory steps to integrate traditional medicine into the mainstream.
The current global Covid-19 pandemic presents a challenge to both traditional and conventional medical practitioners with those in the traditional line accusing authorities of directing efforts and funds on finding the cure from scientific methods other than traditional ones.
They say there is more need to harmonise the two as research has however, shown that medical powerhouses such as China and India have built their health delivery systems on a strong traditional medicine foundation.
"The two countries have managed to harmonise their known traditional medicines and Western medicine to come up with morally accepted medicines that remain the envy of many and Zimbabwe can pluck a leaf from the two Asian medical giants," said Professor Bartholomew Mazuru Gundidza of the Traditional Medicine Practitioners Council of Zimbabwe.
In light of Covid-19, he said traditional practitioners were encouraging people to do hot water bathing and look for traditional nasal sprays as well as keep social distances and maintaining high levels of hygiene.
"We have our own medication for all the flue like symptoms associated with coronavirus. We are incapacitated in terms of distribution to other parts of the country but our medicines are quite helpful. We hope the Government will continue helping us through funds," he said.
He added that they were setting up a training institute for herbalists where they would start training those interested so as to increase herbal surgeries in the country.
He said despite the increasing acceptance of traditional medicine in Zimbabwe's rural and urban communities, it was worrying that conventional practice was feeling outpaced but the rich indigenous knowledge was not adequately documented.
"Documentation of plants used as traditional medicines is therefore needed so that the knowledge can be preserved and the plants conserved and used sustainably," he said.
Prof Gundidza said it was encouraging that the Government recognised the use of traditional herbs in health care systems.
He said it was the prerogative of the Complementary/Traditional Medicines Research Committee that he was part of to ensure that all research involving complementary medicines was conducted using high scientific, safety and ethical standards that ensures integrity of data as well as the safety of the public and the environment.
"A lot of homes in the country are aware of the herbs and traditional medicines and what they can use to do away with flu-like symptoms of coronavirus. We have therefore made efforts of ensuring that there is harmony between health care service providers by educating people to listen and do what the World Health Organisation (WHO) is encouraging," he added.
He said the Government should promote cultivation of traditional medicinal plants for processing and exporting and earn the much-needed foreign currency.
He stressed the need to adhere to sound public health principles, prioritising community level health work driven by reform and innovation in the area of traditional medicine.
The Government and other stakeholders have been working to promote the use of traditional medicine which has been pushed to the periphery by conventional drugs.
Herbalist and director of Musimboti Traditional Science and Technology Institute Mr Morgan Zimunya said traditional medicine was holistic and culturally accepted adding that the bulk of African families rely on it for primary health care, especially in pre and post-natal health care.
He echoed Prof Gundidza'a sentiments on Covid-19 that they were still developing the necessary remedies although they have a number of fever-fighting medicines. He also urged people to adhere to isolation, social distancing, protective clothing and hygienic standards.
"Traditional medicine has been in use since time immemorial. To this day 80 percent of pregnant mothers in Zimbabwe rely on it one way or the other. In any community traditional medicine forms the first line of health care as it is used at the first stages of illness," said Mr Zimunya.
He added that some of his herbs were sought after even by Western countries that were initially in the forefront of discrediting traditional medicine.
"Traditional medicine practitioners and herbalists are readily available and explain illness in terms that are familiar because they are part of the local belief systems.
The practitioner and the patient are culturally bound, and the practitioner has a personal interest and stake in the patient, who may be a relative or a neighbour who they may want to come back or to refer other people as well. Traditional medicine is an important part of culture," he said.
Mr Zimunya applauded the Government for its efforts in harmonising the two and ensuring the practice was registered and regulated if one decided to go commercial.
He said traditional medicine could treat fevers, sexually transmitted infections (STIs), genital warts, snake bites and many other diseases. He produces and packages pills, cough mixtures, eye drops, tea leaves, ointments and other medications which help the body to keep fit.
He said he grows his products on farms for a constant supply of the herbal raw materials and to avoid depleting the natural forests.
Professor Gundidza said there was appreciation that traditional medical practices and their underlying beliefs were repositories of empirical observations and insights accumulated over long periods of practical experience.
He said the wealth of information must be harmonised and documented through newer experiences and knowledge, as more sophisticated analytical methods and technologies become available.
"With appropriate appreciation of the empirically-identified maladies of the folklore, many of the ancient herbal cures have provided leads and have found rigorous scientific basis in the form of some modern medicines such as aspirin," said Prof Gundidza.
In light of Covid-19 WHO has warned that while it welcomes the development of traditional medicines in the fight against the pandemic, there was need for these to undergo the necessary clinical tests.
The World Health Organisation recognises the use of traditional medicines under the Traditional Medicine Strategy 2014-2023 that was developed and launched in response to the World Health Assembly resolution on traditional medicine.
The strategy aims to support Member States in developing proactive policies and implementing action plans that will strengthen the role traditional medicine plays in keeping populations healthy.