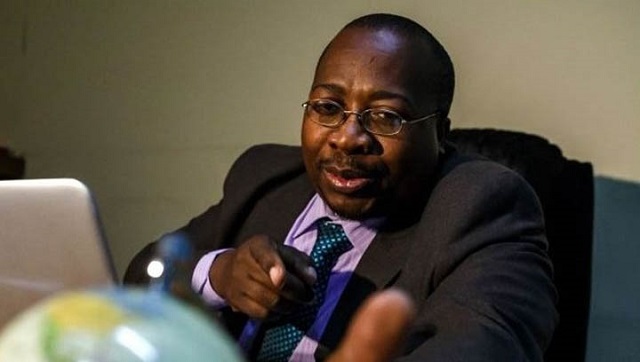 The Sunday News
Oliver Kazunga, Senior Business Reporter
THE Confederation of Zimbabwe Industries (CZI) has rallied potential investors to grab available economic opportunities across sectors by taking advantage of on-going reforms being implemented by the new Government.
Speaking at the CZI annual congress and international investment forum which was held in Bulawayo last week, the president of apex industry body, Mr Sifelani Jabangwe said:
"The new political dispensation has indicated that Zimbabwe is open for business. Several policy changes have been made to promote the coming in of investment into the country by creating an all business friendly environment. There has been removal of some of the investment impediments particularly the Indigenisation and Economic Empowerment Act," he said.
Through the Finance Bill, the Government has amended the Indigenisation and Economic Empowerment Act restricting the 51/49 percent threshold to diamonds and platinum sectors only. This means the 51/49 threshold is no longer applicable to the rest of the extractive sector, nor will it apply to other sectors of the economy that are now open to any investor regardless of nationality, he said.
Zimbabwe has opportunities in mining, agriculture, tourism, energy and power development, and manufacturing as well as beneficiation and value addition, said Mr Jabangwe.
He told delegates who included local and foreign investors that the country was endowed with various trade and investment opportunities, which they can tap into taking advantage of the business friendly policies being pursued by Government.
Mr Jabangwe also spoke about the Special Economic Zones (SEZs) window for investors and the various incentives in the designated areas across the country.
The CZI president said businesses operating in Zimbabwe can also leverage on the Economic Partnership Agreements Zimbabwe has signed with the European Union to allow exporters from the country to Europe access duty and quota free access.
"We also have a continuing programme for doing business reforms and we also have specific achievements to the ease of doing business. Some of them are to do with the number of days required to start a business, which have been reduced from 90 to about 15. New business licences can now be issued within two working days and there have been more than 13 bills that have been developed to improve the ease of doing business," said Mr Jabangwe, adding that much more work was still underway to improve enabling business environment.
This year's CZI congress and international business forum, which began on Wednesday and ended on Saturday, ran under the theme, "From Dialogue to Implementation — It's Time to Act."
The event attracted local and foreign delegates from countries such as South Africa, Botswana, Japan, India and South Korea.
@okazunga